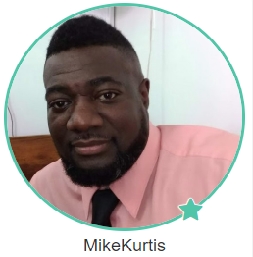 As an Affiliate Marketer, I get to do whatever I want and whenever I want either at home or on the go. I hold this business close to my heart because of the freedom it brings me. It's more than money can buy. Hello, my name is Mike and welcome to my website. I love everything about the Affiliate world (well, almost) and I have been graphed into the affiliate marketing industry since 2005 but got serious around 2008.
I am far from the typical rags to riches type that you're probably accustomed to seeing this type of stuff online. I am far from it but I worked hard and found some success that way. The make thousands in a few days or weeks just didn't work for me!
What did work was when I decided to take the affiliate marketing thing seriously. It went a little like this.
Let's Roll Back The Clock a Bit
Growing up in the country hills of Jamaica was humbling but I found it adventurous and fun. When I look back, I would not trade it for anything. I had morning chores, school work a little garden but my love was catching wild birds, fishing and pigeons. I started with two and ended up with almost 25. It was fun and I enjoyed it. ??✅
In 2002 I immigrated to the United States. I had big dreams. My plans were all set and it was set in motion a few months after getting all the paperwork together. I was in school and I got my first job in Down Town Brooklyn on Fulton Street.  If you visit there now, it's unrecognizable.
I was a salesman in a Korean owned apparel fashion store. At this store, I learned skills in dealing with people and selling. I was good at it.
But this wasn't my dream job. I actually wanted to attend college.  My hopes and dreams were dashed when my mom took sick and I had to put college on the back burner.
It was at this store where I met the mother of my daughters. She was from Trinidad. We had two beautiful girls together who are now excellent students and smart.
It was around this time that I discovered affiliate marketing. I needed extra money and the internet seemed to be providing that for a lot of folks. I jumped at the chance and began to learn I all could about the affiliate world and what it could do for me.
It was hard in the beginning but I was determined. The first affiliate marketing training program I bought was called the Rich Jerk. It came with a website, website hosting, traffic training and so on.
I was excited and quickly bought a domain. At that time I didn't understand the value of picking the right domain for your website. The one I picked was called Richsplurger. Go figure! I guess you would say I was going to get rich and then splurge my earnings. LOL. It made some sense but it was not good we property name for a business.
Unfortunately, my website failed to make money. I was sad and I felt like a loser. The first taste just got me deeper into making money from home and the affiliate marketing concept. Over the course of a few years, I can honestly say that all my fails, late nights and struggles have made me who I am today.
You're going to get my total and complete support on your journey called affiliate marketing. I will teach you what every I know and also refer you to places that I've used and still do to this day.
If you are serious, dedicated, and willing to work for your success, I want to help you. The ones who are looking for a "get rich quick" schemes, can leave this page. There is no such thing and you meet anyone who promised you $1000's overnight, they're lying to you. This takes work!
What you get for your hard work is business that makes you money month after month and years to come. Eventually, you can sell that business for a sizable payday. This is how we truly excel in the affiliate space.
I almost forgot…
My way of building a successful online business is using search engines to attract people who are looking for information that our business will provide. In other words, we are going to teach you how to build a website that ranks on the front page of Google, Bing, Yahoo, etc.
The Tools I used to Build My Online Business
As I stated earlier, it wasn't easy. My first 30 days were tough and many of the tools that we have now were not available. The ones we have now are so much better. We have advanced and beautiful site design and security that is a must these days.
We use the most sophisticated platform in the industry today called Siterubix and a wealthy affiliate. This is where you can build amazing beautiful eye-catching websites for your online business.
With just a few clicks, we had a beautiful, secure SSL (HTTPS) website ready.
My First Sale As an Affiliate
I remembered it like it was yesterday. I was using Adsense I believe and one day I so happened to log into my AdSense back-office and say $1.00. I was like what.. I made money online! It was then I knew this thing called affiliate marketing actually works.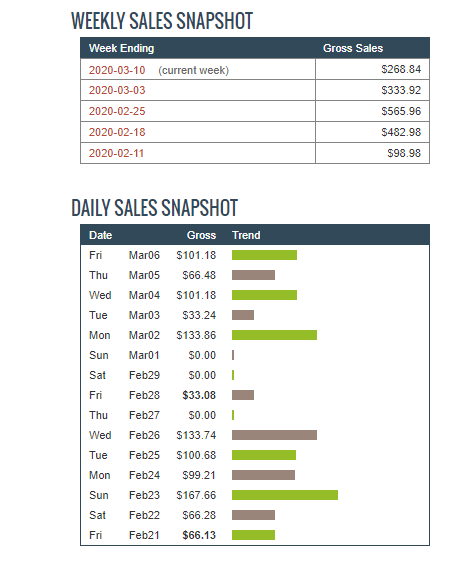 You too will get that feeling. After that, I made more and more and then some with Clickbank and some with Amazon and some with CJ or Commission Junction and some with Maxbounty and some with eBay and the list goes on and on and on. But, you get the picture.
What Changed for Me?
What truly moved my business upwards was when I bumped into Wealthy Affiliate. The program made all the difference. It was difficult in the early start but it helped me. I quit Wealthy Affiliate twice because of financial reasons but I didn't give up. I kept going back to build my business and I am so glad I did.
What is My Mission for Ezalbert?
My mission is to help as many people as I can learn about Affiliate Marketing, product reviews, tools, standards, PPC, SEO, the industry and vendors that need our help. The venders will reward us for our hard work and the affiliate marketing industry is here to stay. There are billions of people looking for information and products to buy.
If our website is in front of them, do you think a few will buy? Sure, they will and when they do you and I are going to make more and more money daily, weekly, monthly and yearly consistently.
If you're passionate about a particular subject and you want to build a website around it, get it done. Maybe you know others who want to start their own online business, have them visit this website. They will learn as much as you are learning right now.
We're going to cover traffic, search rankings, Google, keyword research, how to pick your business, how to set it all up for success and more.
Are you ready? I think you are so get started. Join and ask me any questions you have. There is no stupid question. I am here for you and let's build your affiliate business together.
Mike Kurtis