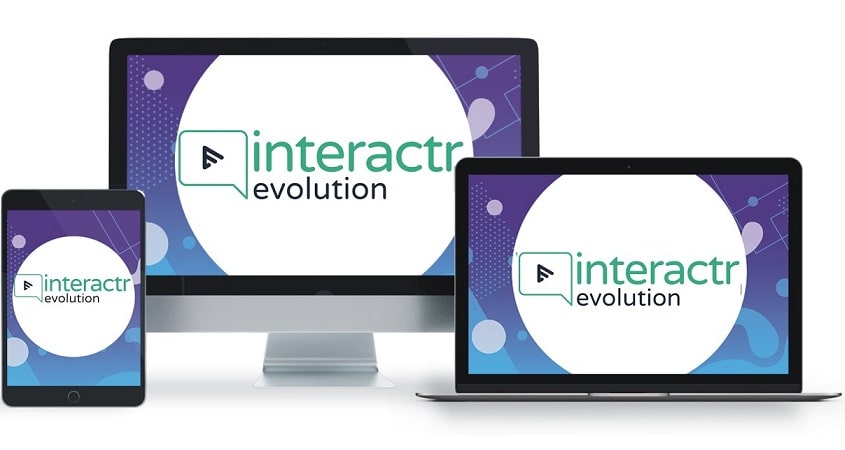 Did you know which content gets the highest engagement online? Video Content! Video content is the leading form of content on the internet now and it will continue to keep growing in the future. So, the best way to push your products or services online is through video ads or promotional videos. Video content will get you the highest returns compared to others.
However, even when you are putting up video content and the engagement is high, not many might end up buying your product. A low conversion rate is a common problem faced by many online businesses. That's why interactive videos are more effective than traditional videos and, in this article, we are going to review Interactr Evolution, an app that helps you create interactive videos.
What are interactive videos?
Traditional videos are those you just watch passively. Once you hit the play button, the video starts playing and you just watch passively till it ends. Interactive videos on the other hand allow you to interact with a video like choosing an option in between the video or clicking through to a link. These videos are generally seen in the education field.
Interactive videos are great for conversions as it engages and entertains your audiences more. It allows you to create videos that are tailored for the person viewing it, based on the interaction they make with the video. It is also helping conversion by making it easy to follow through on your call to action!
What is Interactr Evolution?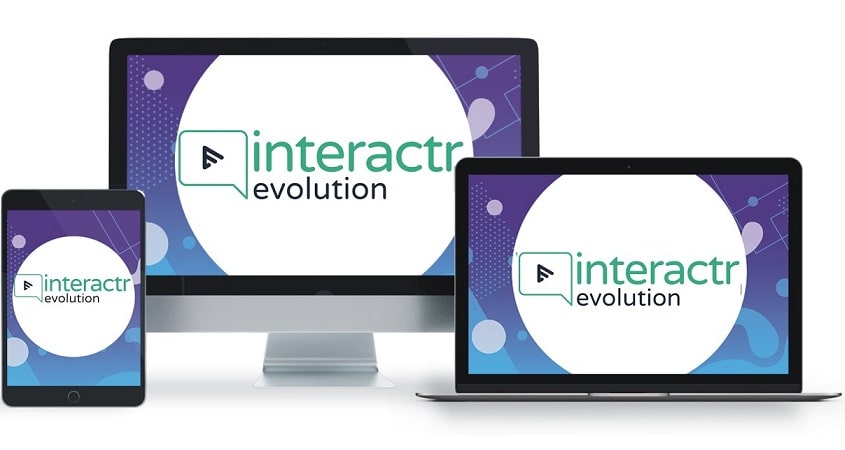 Interactive videos are hard to make. It usually requires technical and coding skills. But worry not, for Interactr Evolution is here to do all that for you. It is a cloud-based app that allows you to make top-notch interactive videos that will help you achieve 2x conversions, 3x engagement, or even up to 14x higher click-through rates without any technical knowledge!
Be it ads or product videos, with the interactive videos you can easily persuade your customers to fall in love with your products and increase your conversion rates.
How does it work?
STEP 1: Login and get started
Obviously! Once you buy the product, you can log in to the app. You will land on the dashboard that is going to completely change your online marketing game.
STEP 2: Start your project
There are various video templates to choose from. Alternatively, you can create your own. At this stage, you add all the necessary information before you dive into the important part.
STEP 3: Add those interactive elements
You need to add your videos or images first before you can start with your interactive layers. There are four ways in which you can do that:
You can upload a video or image.
Use video URL
You can add stock images/videos.
You can choose videos from the media library.
Once you have created the outline of your videos, its time for the interactive elements. Double-click on the video clip and you will enter the timeline editor. From here you can add more elements that will allow your viewers to click, subscribe, shop, and more in the video itself!
Interactr Evolution has some amazing animations for you and everything is highly customizable.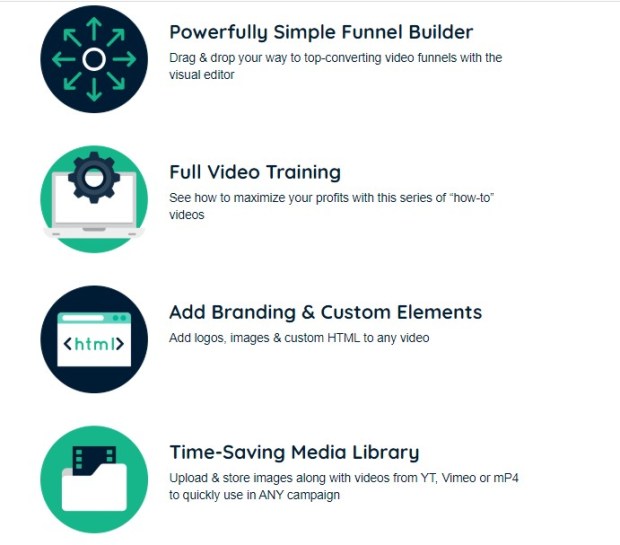 STEP 4: Publish and track
Once your video is ready, you can go ahead and publish it wherever you want. Interactr Evolution has tools to track the performance of your videos so that you can see what works. This way you can keep improving your videos.
Related Post: Media Cloud Pro Review
Features
Let's dive into the features of Interactr Evolution:
Highly customizable Interaction Layer Builder
The interaction layer builder you find in Interactr Evolution is highly customizable and you don't get this kind of tool anywhere else in the world! You can add interaction layers to the videos and customize it so that its unique to your project in a jiffy and just with few clicks!
New updated UI
Interactr Evolution comes with an updated UI that allows you to access a lot of interactive videos easier and quicker than before.
Extremely useful tracking tools
In the online market, the competition is cut-throat. To be on top of it you need to constantly review your content as well as how your viewers react to it. The tracking tools that come with this app helps you to track your viewer's behavior and evaluate the performance of your videos. This helps you to keep changing your content as per your viewers and thus increase conversions.
Improved "PDQ" Player
The interactive video player has been completely rebuilt to make sure that it is a fast and is the most reliable interactive video player on the net.
Video personalization for your viewers
This is the best feature of this app. You can allow your customers to choose what they want to see in your videos by using the Interaction Layer Builder based on the questions they answer! This makes their experience with the video more enjoyable and ensures higher conversion rates for you.
It is a great way to target your customers. You can embed the links to your products at the end of the video and take advantage of their amazing video experience.
Content Locking feature!
Nothing triggers a person to take action more than curiosity. Using the content locking feature, you can hold off the rest of your content and ask them to perform specific actions like subscribing or sharing before they can see the full content. Once they take that actions, the chances of them sticking around till the end of your content increase. You can also add a sense of urgency to motivate your customers by using countdown timers in your videos!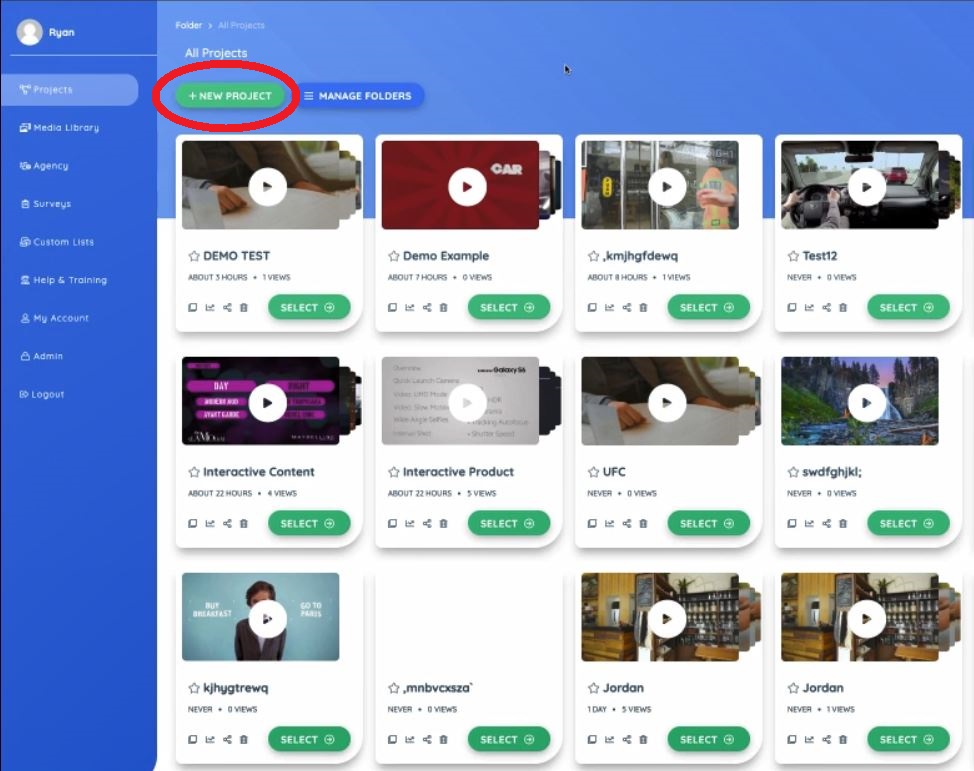 Web-based Software
Interactr Evolution is 100% cloud-based. This means all your files are stored on the web and can be accessed, downloaded, and processed from anywhere, at any time, and through any device as long as you are connected to the internet. Forget the stress of keeping organizing and keeping track of all your data.
Easy share features
Sharing of videos has never been easier. You can simply use the code/links of your videos given by the software to embed it on any platform.
Who is it for?
Anyone who is employing an online marketing strategy can benefit from Interactr Evolution. Still, let us try to list out a few sectors where people can for sure benefit from using this app:
Affiliate marketers (what better way to increase sales for your products?)
Social media marketers or digital marketers in general.
Online business owners
Website owners
Freelancers
How much does it cost?
There are two packages for you to choose from: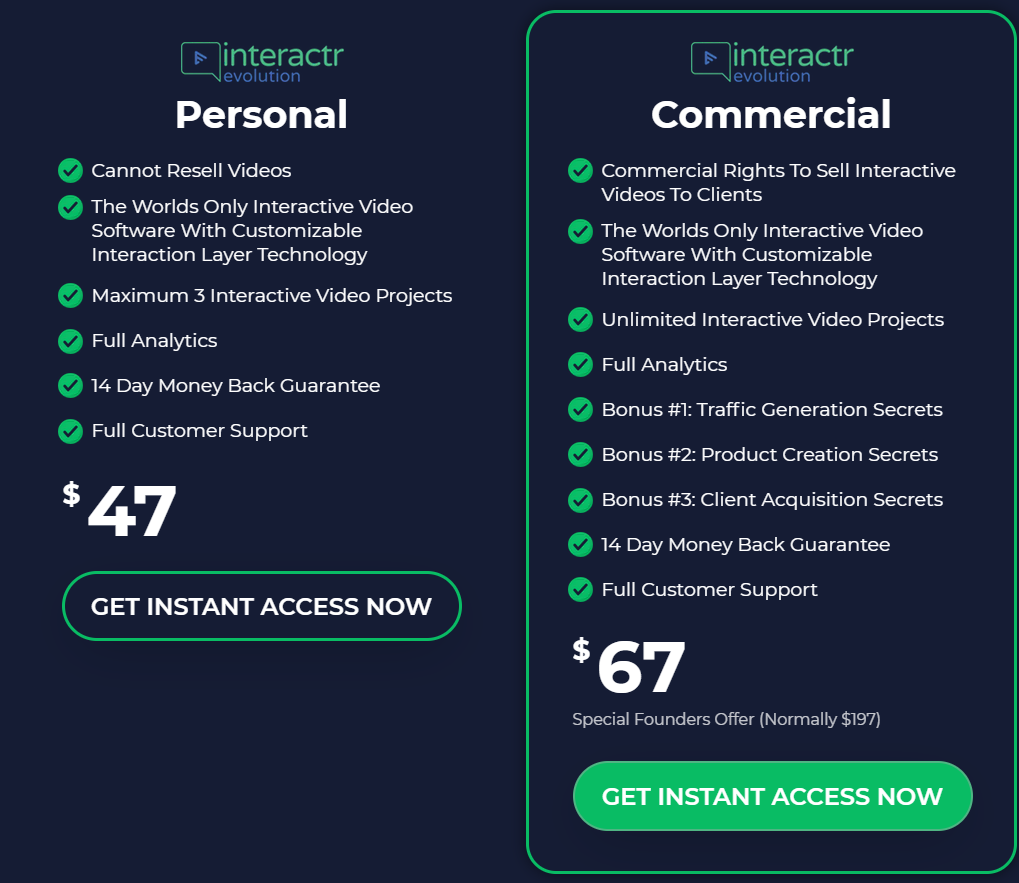 Personal
This package costs $67 and allows you to make a maximum of 3 interactive video projects. While it does come with full analytics and customer support, I would not recommend this package. You can also not resell the videos you create under this for profit.
Commercial
This costs $77 and allows you to create unlimited projects and gives you the commercial license to sell these videos as well. You also get 3 amazing bonuses with this: Traffic Generation Secrets, Product Creation Secrets, and Client Acquisition Secrets. Highly recommended!
Pros and Cons
Pros:
The software is compatible with all the platforms.
User friendly and doesn't require any technical skills.
Helps you increase your conversion rates.
It is versatile and can be used for any niche.
Comes with a 14-day money-back guarantee.
Cons:
No cons are known so far.
Hope this information helps you decide whether Interactr Evolution is worth your money! Thanks for your time and stay tuned for more useful and information-packed content!