Choosing the right platform to start your affiliate marketing business can be a tough decision. With many options available, it is hard to pick the one that suits you. This article on Solo Build It vs Wealthy Affiliate is to make that choice a little easier for you. Let us compare these two platforms and see which is the better one.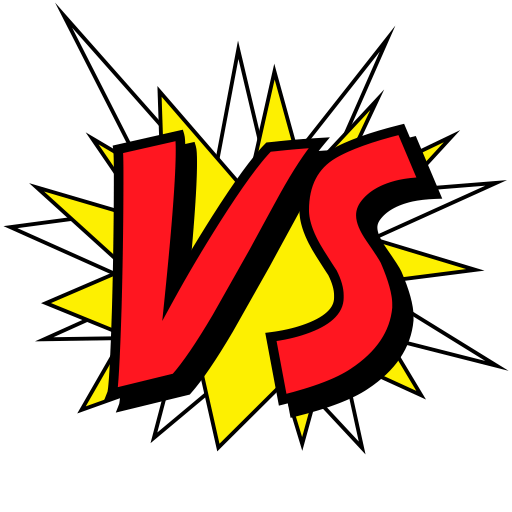 We will explore who is best in the following aspects and declare our final verdict in the end:
Free membership
Value of their premium membership
Community and customer service
Price point
Before jumping on to the comparison, let us look at what each of these platforms is.
What is Solo Build It?
Solo Build It by Sitesell makes affiliate marketing easy for you by providing training, the required tools and the support need for you to start and grow your affiliate marketing business. Sitesell calls Solo Build It as a Solopreneur incubator. They have all the tools you need and you don't have to approach a third party, in other words, go anywhere else at all.
What is Wealthy Affiliate?
Wealthy affiliate is a whole package a beginner needs to get started with affiliate marketing. You can learn what is affiliate marketing, host websites, buy domains and get affiliate programs all in one place. That is what makes it perfect for beginners.
The major concern of people about these kinds of platforms is their legitimacy. With so many scams out there on the internet, it is a valid concern.
Solo Build It and Wealthy Affiliate is not scams. They are both legitimate platforms that have helped many people make passive income online through affiliate marketing.
Free Membership
Most of the online services that work on a monthly or annual subscription basis provide some sort of free trial for the customers to know what they are getting into. This is a win-win strategy that reduces the hesitation of the people to try the platform.
Wealthy Affiliate offers both free and paid membership for users. The free membership of Wealthy Affiliate University is quite self-sufficient to start your work from home online marketing business. The following things are what they provide:
2 websites with backup
A personal affiliate blog
Beginner Training Course
Video Walk-throughs
Training Classrooms – 2
Affiliate Bootcamp Training – Phase 1 Only
1-on-1 Coaching – First 7 Days
Keyword Research Tool – 30 Searches
Affiliate Program
Live Help – First 7 Days
As you can see, some of the features are provided only for 7 days or a limited number of times. You can get unlimited access to all these tools and more when you sign up for their premium membership.
Solo Build It, on the other hand, does not offer any kind of free membership or trial period. You have to purchase their monthly membership to start using their platform.
WEALTHY AFFILIATE provides an impressive free membership while Solo Build It does not provide one at all.
Value of Premium Membership
While free membership is tempting for people, it is the paid membership of both the platforms that are required to run a successful online affiliate marketing business.
Premium membership of Wealthy Affiliate offers an impressive inventory of training and tools required for your business. The following are some of the things that premium members get:
50 websites
1-on-1 Coaching – Unlimited
Twice the pay-out in Affiliate Program
Online Entrepreneur Certification, 5 Course 50 lessons training
Affiliate Bootcamp Training – All Phases
Unlimited access to tools like keyword research, analytics, live help and more.
Website security
24-hour site support
24-hour community support
Weekly Live Training
Private access to the entire community
Private access to webinars
With this package, you can run websites on multiple niches and make money promoting different products. Wealthy Affiliate's, affiliate program makes it easy for you to pick products and promote it for a good commission.
Solo Build It competes closely with Wealthy Affiliate in what it provides for the Premium Membership. They also provide everything that a person needs to run a successful business in one platform. Following are some of the features given by Solo Build It:
A well structured 10-day course that teaches everything you need to know about Affiliate Marketing.
Private coaching.
Site Building tool with easy drag and drop option to build your website.
Keyword research tool – unlimited access.
Unlimited access to tools that manage your affiliates, traffic and more.
Both their premium packages are pretty impressive. However, a major drawback with SBI is that it uses its own tools, web hosting, and software which makes it hard for you if you decide to migrate to another hosting in the future. So, if you start your business with Solo Build It you might have to stay on the platform for as long as your business lasts.
In the value of their premium membership WEALTHY AFFILIATE narrowly beats Solo Build It.
Community and Customer Service
Starting an online business by yourself can be a little intimidating because you are doing it all alone. However, these platforms provide support and a community to help you with your business and make you feel like a part of a community.
Wealthy Affiliate provides a 24/7 support where you can get your issues resolved anytime through a phone call or email. You can even contact the owners for some queries. Apart from that, there is a live chat feature available.
Wealthy Affiliate has an active forum of users to whom you can ask questions and get your doubts answered. There is also an option to chat privately with the members.
Solo Build It also provides 24/7 support. They have a forum for fellow affiliate marketers to interact. However, these days the forum is not so active.
Once again, WEALTHY AFFILIATE trumps Solo Build It in support and community.
Price Points
Now to the topic that could be a game-changer for many people: money. How much does a monthly subscription on each of these platform cost?
You can try Wealthy Affiliate premium membership free for 7 days and if you choose to buy the membership within those 7 days you a discounted price for the first month at $19. After that, you will have to pay $49 / month. You can pay for the year upfront at $359 per year which saves you $229.
There are no promotional offers at Solo Build It. However, their premium membership is priced at a very decent rate of $29.99/month. That is far less than Wealthy Affiliate. You can choose to buy the membership for the entire year at $299 and save $60.
SOLO BUILD IT definitely has a great advantage over Wealthy Affiliate in terms of pricing.
The Verdict
The winner of Solo Build It v Wealthy Affiliate is Wealthy Affiliate.
This isn't to say that Solo Build It is useless. Solo Build It is definitely a great option for people whose main concern is cost and are ready to compromise a little on the quality of services.
Wealthy Affiliate, even though priced a bit higher compared to Solo Build It, is more up to date and easier to use compared to Solo Build It. You get new training videos now and then.
One of the biggest drawbacks of both platforms is that they use the CTPM model (Content, Traffic, Pre-sell and Monetising). It focuses only on organic and free traffic and doesn't go into advertising. This means you lose an easy way to drive quick traffic to your website. Maybe that is the sacrifice you have to make to get everything else in one place.
Hope you found this article useful. Happy Affiliate Marketing!