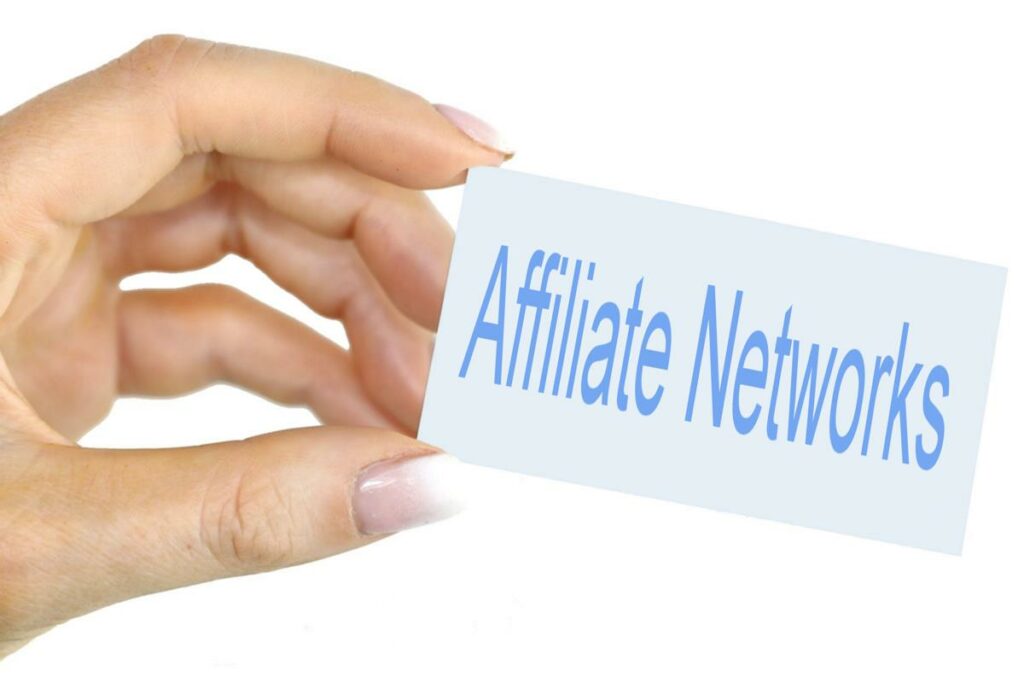 Finding the right products to promote and the right companies to work as an affiliate is very important for the success of your affiliate marketing business. In this article, we will see what are the top 7 trustworthy affiliate networks or programs that you should consider.
These affiliate networks are ones that offer products across a variety of niches.
Stay tuned till the end to know about niche affiliate programs that could be highly beneficial for you.
What are Affiliate Marketing Networks?
Affiliate Networks are those that act as a middleman between affiliates and sellers (merchants). These networks have many merchants using them to reach out to affiliates to improve their sales.
Affiliate Program is an opportunity to earn through commission offered by a single merchant to an affiliate by selling their product or service.
Top 8 Affiliate Marketing Programs/Networks
#1 ShareASale
ShareASale is well known among affiliate marketers. It is a network that brings together Sellers and Affiliates.
ShareASale has been around for a while and it is trusted by both merchants and affiliates alike. There are so many merchants (big and small) that you can connect with through ShareASale.
Using the ShareASale dashboard you can manage all of the merchants you are partnering with, view your statistics, and keep track of how much you are making.
Commission rates: Depends on the merchant you are working with.
Pay Out scheme: ShareASale offers monthly pay-outs on the 20th of every month. The minimum payout amount is $50.
Pros:
There are thousands of merchants on the network from famous brands like Reebok and Wayfair to small merchants. Some of them are found exclusively on ShareASale.
Whatever niche you are in, ShareASale has some product (physical and digital) that you can promote.
ShareASale is trustworthy.
You can compare offers and other data before signing up with merchants.
Cons:
Their website and dashboard look a little outdated.
The minimum payout amount is higher than some other Affiliate Networks.
#2 Amazon Associates
Amazon is one of the leaders in the e-commerce market space and is a highly trusted brand.
In the Amazon Associates program, you get access to the whole of Amazon's catalog of products that you can choose from be it physical or digital product.
The commission you receive is based on the industry the product belongs to. So, be sure to check the industry commission rates.
One of the best things about Amazon associates is that their cookies last for 24 hours and whatever the customer purchases after he goes through your link (even if it is not the product you are promoting) you get a commission. (provided that the product was not already in the cart and is new).
Amazon has separate associate programs for different countries. So, if you have potential customers across borders, you have to sign up separately for different countries' associate programs.
Commission rates: Commission rates are from 1% to 10% depending on the industry.
Pay Out Scheme: The minimum payout is $10. The sales are counted on a monthly basis and you get paid around 60 days after the monthly cycle.
Pros:
Thousands of products and services available across many niches.
Since it is a trusted e-commerce platform among people, the conversion rates are higher i.e., people are more likely to buy.
The minimum payout amount is very low.
Different types of payout options like Amazon gift card, cheque, and direct deposits.
Thanks to the universal cookie duration, you can get a commission of any products the customer buys within it.
Cons:
The payment cycle takes a long time.
The commission is lower compared to other affiliate programs.
The cookie duration is only 24 hours i.e. if a buyer adds the product to the cart and purchases after 24 hours you will not get any commission.
Adding of amazon affiliate links to e-mail marketing is not allowed (watch-out for other rules as well).
#3 Rakuten
Rakuten Marketing is a platform similar to that of ShareASale and has close to 1000 merchants on board with them.
Though 1000 seems like a small number compared to what other networks offer, Rakuten provides you with big merchants in the market like Walmart. Since these are trusted brands, the conversion rate tends to be higher.
Rakuten is only for top sellers but is also restricted to top affiliates, so, if you are new the chances of being approved by Rakuten are very low.
Commission rates: Commission rates depends on each merchant.
Pay Out Scheme: The minimum payout is $50.
Pros:
Get access to some of the most well-known brands like Best Buy and Macy's.
It allows you to optimize your ads with features like easy ad rotation and deep linking options.
One of the most trusted names in the market.
Cons:
The number of merchants found here is lesser than what is found in ShareASale and other leading affiliate networks.
The minimum payout rate is a little high.
The payment cycle is unpredictable as it depends on when the merchants pay Rakuten.
#4 eBay Partner Network
eBay Partner network works on the same line of Amazon Affiliates. You can earn a commission by promoting any product that is available on the eBay e-commerce website.
You need to watch out for fixed price products and auction though. The length of the cookies is 24 hours. So, for fixed-rate products, the customer should purchase within 24 hours and for auctions, the customer should enter the auction within 24 hours.
Commission rates: Commission rate on an average is 50-70% of what eBay makes in selling that product and it varies across different industries.
Pay Out Scheme: The minimum payout is $10. The payment cycle is once every month.
Pros:
Thousands of products available across many niches and probably the most diverse market.
Low minimum payout rate and regular payment cycle.
One of the trusted names in the market.
A hassle-free affiliate program with simple rules.
You get a bonus of double commission for the first 3 months.
Cons:
For products for auction, the auction should end with 10 days for you to get paid.
The cookie duration is less i.e. 24 hours.
#5 CJ Affiliate
CJ Affiliate is one of the leading players in the affiliate network market and works like ShareASale. It has an impressive list of big (like GoPro, Grammarly, etc.) and small merchants that use their platform. So, you have a big pool of products and services to choose from.
Once you sign-up on their platform you can start applying to individual merchants and promote their product if approved.
Commission rates: Depends on the merchant you are working with.
Pay Out Scheme: If you are doing a direct deposit to bank the minimum pay-out rate is $50 and for cheque, it is $100. Timely payment each month.
Pros:
Over 3000 merchants to connect with (both big and small).
Sophisticated dashboard with deep link options.
Retailers here allow you to use different sizes of ads and customize your affiliate links.
Proper payment cycle.
Cons:
High minimum pay-out.
It takes a while to get used to their platform as it is a little complicated for newcomers.
#6 AWIN
AWIN is another great Affiliate Network that provides a wide range of options to the affiliate, as much as 13,000 merchants to choose from. Formerly known as Affiliate Window, you can find some of the leading companies on AWIN like HP, StubHub, and Etsy.
In 2017, AWIN acquired ShareASale but both still run on different websites. You might find a lot of European merchants as it is a company founded in Germany. But worry not, there are plenty of Global merchants as well.
AWIN works the same way as CJ and ShareASale.
Commission rates: Depends on the merchant you are working with.
Pay Out Scheme: The minimum payout is $20 and you can get paid twice a month.
Pros:
AWIN provides you with plenty of choices when it comes to products and merchants (around 13,000 merchants).
AWIN boasts some of the leading and popular merchants in the global market.
Reasonable minimum pay-out.
It makes it easy to import products by provided dedicated WordPress plugin.
User-friendly dashboard and a variety of tools to help you.
Cons:
Not a great option for beginners who are new to affiliate marketing.
You have to pay a fee of $5 to sign up. It is refunded if you get approved.
#7 FlexOffers
FlexOffers is one of the Affiliate Networks that has been around for years and you can trust completely. They boast over 12,000 merchants, big and small.
They assign an affiliate manager for every affiliate who signs up in their platform to help you around. This makes it a great platform for beginners too. They have one of the smartest looking dashboards.
They have all their merchants divided into categories and sub-categories so that is it easier for you to navigate and find the merchant suitable for you.
Commission rates: Depends on the merchant you are working with.
Pay Out Scheme: The minimum payout is $50 inside the USA and $100 outside the USA.
Pros:
FlexOffers provides you with plenty of choices when it comes to products and merchants (around 12,000 merchants with new merchants joining every day).
They assign you a dedicated Affiliate Manager who will help you build a better affiliate marketing business.
Their affiliate program supports various content delivery formats.
You can refer others to FlexOffers and make money as a commission for referrals. It could be as much as 50% of what the affiliate referred by you earns.
Cons:
Minimum pay-out is high especially if you are outside the USA.
For people outside the USA, Paypal is the only payment option available.
What we saw above was a list of Affiliate programs/networks that has a huge array of products and services across different niches. These are a great way of monetizing your blog, website, or social media following. Once you sign up in one of these platforms, you can promote any of the products in that platform and earn commission through it.
#8 Clickbank
Clickbank is ranked #1 in digital products worldwide. The company has been in business for over 15 years and has paid out over 1 billion dollars to its army of affiliates. More than 4,000 products are listed in Clickbanks database offering a wide range in commissions on a product sold.
As of late, they have revamp their website and streamline the product portfolio. They are no longer just focusing on digital products. You can now find physical products in many categories.
Clickbank has also ranked high in percent of payout in the industry. They over upwards of 75% on a single sale making them very desirable to beginners, intermediates and expert marketers.
Clickbank venders are also stepping up their game when it comes to sales pages and VJ and Affiliate Resource Page. many venders have created promotional materials and support to affiliates who decided to promote their products. Some products are also recurring which means you'll receive payment every month on a product that have recurring charges.
These are quite desirable and a draw for many. Clickbank is easy to use and the signup process is simple with very few restrictions. They operate worldwide in 190 countries but some are not able to participate in the program. There are some ways around it but I don't want to get into that.
Commission rates: Depends on the merchant you are working with and most offer between 40% – 75% payout rate.
Pay Out Scheme: The minimum payout is $10 inside the USA and $100 outside the USA.
Pros:
#1 digital product marketplace worldwide to date
The signup and approval process is immediate and very few people are denied
Commissions are paid out on time weekly Wednesday
Payot on commissions is between 40-75%.
Affiliate link protection from commission theft
Thousands of products both digital and physical
Excellent vendor and affiliate customer support
Direct deposit offered worldwide
Cons:
Low-quality products creep in
Some products have high refund rates
Bad reputation for crappy it's working hard to shake
If you're looking for an affiliate network to just start our affiliate marketing business, give Clickbank a try.
That said, these platforms are not the only way to go about it. There is another way and it could even prove to be better for you.
Niche Affiliate Marketing
There are many affiliate programs available that are particular for different niches. These programs can be highly beneficial for people who are focused on a particular niche. For example, if you are in the travel niche, you can find many travel companies offering affiliate programs.
Why is Niche Affiliate Marketing Great?
The general affiliate programs and networks attract a lot of affiliate marketers. More competition usually results in a lesser commission. When there are so many people who would sell the product for a lesser commission, why would a merchant pay you a higher commission?
Amazon is one example where the commission rate came down in recent years. Their demand is so much that they will not suffer from reducing the commission.
Niche affiliate programs, on the other hand, tend to have less competition and generate more commission. For instance, health and wellness company Option Biotech gives a 30-40% commission for every sale you make!
Beware of scams though. It is better to either try out the products first or read reviews (a lot of them and not just on the product website) before you start promoting the products. Or you might be scamming your audience for money and will not be able to sustain your business.
That's all for top affiliate marketing programs/networks. I hope you found this article helpful.