Facebook Ads is by far one of the popular ways to advertise online. With a large number of people signed-up and active, online businesses can reach their customer base quite comfortably through Facebook Ads. AdvertSuite is a software that claims to help you get big profits from your campaign without having to test different ads and spend money doing so.
In this article, I am going to give you an elaborate review of the software so that you can make an informed choice on whether or not you want to buy the software.
Facebooks Ads
Facebook Ads are a great way to reach your audience and promote sales. Why? I will let the numbers answer that.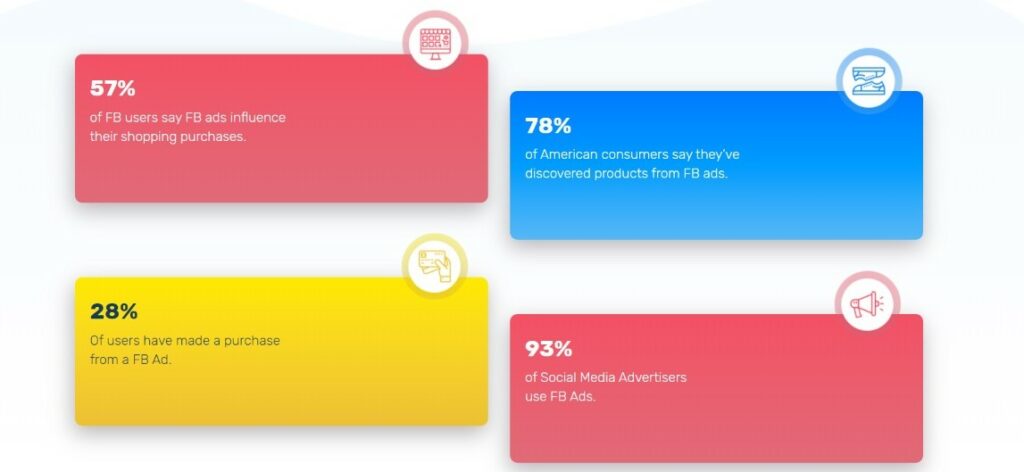 But the problem most people encounter is that not all campaigns succeed. It is through trial and error that most people figure out which campaigns work. These trials and errors cost money though! They cost more money than successful campaigns and provide far lower results.
AdvertSuite is a software that aims to save you all that money by helping you ace creating successful campaigns from the beginning.
Related Post: Facebook PPC Ads: Why and How to Use
What is AdvertSuite?
AdvertSuite created by Luke Maguire is basically a database that has the collection of Facebook ads that have proven to be very effective. It has over 40 million Facebook Ads from over 20 countries that have worked for people. New ads get added every day to the database. So, all you need to do is search through this database and find ads to model your ads after. The idea is that what works for others works for you too.
Whenever you are set out to create ads, you might think it would be great if only you had some inspiration to get you through it. That is exactly what AdvertSuite provides. More than that, you can also check out what ads worked for your niche and keep an eye on what your competitors are up to so that you can keep up.
How does it work?
Advertsuite works in a simple 3-step process.
Step 1: Find your Target Audience
Select among the many filters available to narrow down your target audience.
Step 2: Browse through the results
Once you run a search you can see all the active campaigns, past campaigns, landing pages, and results from the online advertisers.
Step 3:  Copy and Implement
From there you can choose the ads that you want to use, copy, and implement them so that you don't have to do the trial and error process of creating successful ads.
Features of AdvertSuite
Largest database of Facebook Ads
Earlier the only way to keep tabs on the campaign was to keep scrolling down your Facebook feed. If you want to save something for inspiration, your screenshot it and save it somewhere. This can all be time-consuming and still you cannot know if the campaigns were successful or not. You could Google campaigns for inspiration. But then again, you just find a few examples here and there and have no means to be sure if they were successful.
AdvertSuite on the other hand gives you millions of Facebook Ads to browse through. So, the inspiration is endless. You can check the engagements and time the campaign was run and can figure out if the ad campaign was successful or not. It is the largest database of Facebook Ads!
Different Search Modes
You can narrow down your searches and find what you are looking for very easily using the different search modes. You can run searches based on keywords, advertisers, and even domain names!
Keep an eye on the competition
Keeping tabs on what your competition is up to is very crucial in any business! Only when you know what your competition is up to you can keep up in the race. While you can easily check their social media activities like posts, stories, and comments, Ads are a different ball game. It is not easy to check up on their Ad campaigns unless they show up on your feed by chance. But with AdvertSuite you can just search for your competitor or generally in your niche to see what they are doing.
So many filters!
40 million+ is a big number and searching for what you are looking for would have been a nightmare if not for the amazing filter options available in AdvertSuite. I will just quickly list down the different filters for you:
Demographics filter (age, gender, marital status, etc)
Geolocation filter
Call to Action filter (Sign up, learn more, visit website, etc)
Engagement filter (likes, comments or shares)
Ad position filter (Newsfeed, sidebar or story)
Ad types (Image, carousel or video)
Special Interest
Peek into Landing Pages
Many times, it's not just the ads that seal conversions. Landing pages play a very crucial role in the whole process. You can check out both the winning ads and the landing pages these ads lead to so that you can replicate the entire funnel to ensure success for yourself.
Watch out for video ads too
Video ads are increasingly becoming the go-to in Facebook Advertising as it leads to better conversions. But they are also the most challenging to create and run. With AdvertSuite, you can dig out video ads that work and apply those elements in your own campaign to see success.
Pricing
AdvertSuite, with all its features, is priced at $67. It is a one-time payment that you need to make for life-long access for the database.
It also comes with a 14-day 100% money-back guarantee in case you don't like AdvertSuite. Or you can use it for 60 days, work with their support team and the creator of the software itself and still don't see any results, there is a 200% money-back guarantee!
Pros and Cons
 Pros
It is the largest database of Facebook Ads with over 40 million Ads from across 20 countries.
Everyday 10000 new ads are being added to the database.
Best research tool out there if you are serious about Facebook Ads marketing.
Allows you to check out the landing pages too.
Allows you to replicate successful ads.
It is nominal and comes with Money-Back Guarantee.
 Cons
The software is built on the basic assumption that what worked for others will work for you, which might not be always true.
It does not show you key information like leads generated or conversions from the ads which actually are the parameters that determine ad success.
That's all for the review of AdvertSuite. I hope you found this article useful. Thanks for taking the time to read the article!