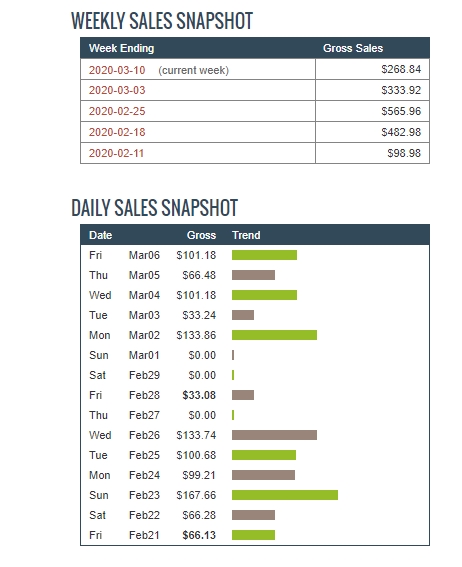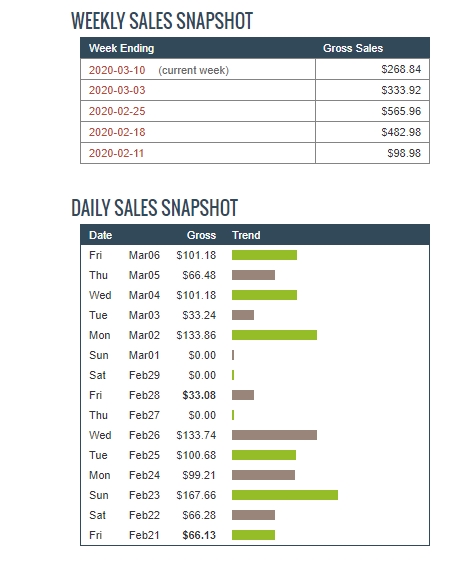 Product: 12 Minute Affiliate
Website: https://12minuteaffiliate.com
Price: $9.95 14-days/Basic Level, 1 Niche/$49 monthly
Owner: Devon Brown
Ratings: 8.1/10
12 Minute Affiliate Review, Overview
Ready my 12 Minute Affiliate Review and get everything you need to know today from somebody who bought the system. With so many affiliate marketing products (IM) claiming to help make you rich overnight, Devon's 12 Minute Affiliate System is set to "make you $460 a sale in online commission with little or no experience doing affiliate marketing". This is a bold claim indeed.
Today, In my 12 minute affiliate review, where're going find out if that is true. Devon claims he is offering you a "brand new system"  and all you have to do is copy what he is doing. But, is this true?
What is True, you will copy and paste – The rest is subjective for newbies. For those who are having some success with clickbank and want to scale or take they business to the next level with email marketing this might be the one for you.
Also, the 12 Minute Affiliate is video-based and uses Clickbank as its primary affiliate network for finding products to promote. I love getting those commission checks and I sure you will. It makes making money online looks dead easy!
The training follows a straight forward three steps system that most of us are familiar with. If you have signed up to any list, you've entered a sales funnel. The idea for this method of selling is that you or prospect will eventually buy what you have signed up for.
When you've done consuming the freebies aka lead magnet. This my friend is the 12-minute affiliate, model.
Devon Brown 12 minute affiliate system follows a specific order that involves an autoresponder, a landing page also known as lead page, and a Thank You Page. You could implement an OTO page or a One Time Offer if you like. This option is more for experienced marketers. OTO's works but are not needed for starters.
Who Is This System For – Newbies & Intermediates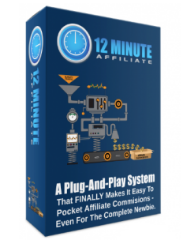 The 12 Minute Affiliate is for beginners and intermediates in mind. It offers landing pages, email swipe, high-profit markets, high-profit products and traffic for all students for a one time cost of $9.95 upfront (14-day ACCESS BASIC LEVEL, 1 Niche) and $49 monthly.
You would need to upgrade to a Gold Account to get access to multiple niche markets. Students will be able to follow the instructional videos and they should expect results/sales within a short period of time in their Clickbank accounts.
Even though the steps look amazingly simple, it can get difficult if you have never done anything like this before. You will get a step-by-step system that will help you start and grow a successful affiliate marketing business.
One thing that I've noticed is that the product is a continuity course. This simply means that you'll be charged monthly for the training or as long as you remain a member. Why are they doing this?
In my experience, whenever you come across a training that has a monthly subscription, it means that it's going to take most students at least a month or two to see results. But, that's not a fact. You could make money in the first couple of hours with a hungry buyer list.
It is true that some will see results within the first week. For other people, it could take longer. But in the end, the user is going to receive solid foundation to build a successful affiliate business online.
Pros: 
Low start-up cost & easy cancelation process
A trusted brand, Clickbank, that never misses a payout
Gives you the best profitable products to make money from
Gives away high converting landing pages to use for maximum profits
Best markets to do business in for the long term
A simple funnel system to follow with newbies in mind
7 years of perfecting a system that delivers results
Works for even the newest of newbies
Make money quickly with a hungry audience
Done for you traffic
Community and private support 
Cons:
Claims of making a lot fast
Email marketing 
Multiple upsell
Continuity 
What do you get inside the 12 Minute Course?
Mr Brown, the teacher of the 12 MAS, has done well here. He has complete landing pages, buyer traffic, and easy personalization of the system so that the commission goes directly to you.
This simply means that you do not have a lot of things to do to get the ball rolling. All you have to do is switch out the affiliate ids, maybe change a few images, connect your autoresponder and send traffic.
Other things like opt-in forms are also easy to edit. Follow up emails are also done for you. These are automatically yours each month and the system will send out your emails for you.
The system will also provide you with squeeze pages in some of the hottest markets where you'll more likely make money over and over again. This bonus alone is $2,200 value free to you.
Full Course Details: 
DFY FUNNELS (Value: $2,240)
Done-For-You Affiliate Funnels in the HOTTEST Niche Markets:
No HTML, no coding, no hosting, and no techie stuff! The 12 Minute Affiliate System includes ready-to-go affiliate funnels in the hottest and most profitable niche markets (like 'making money from home', 'weight loss', and 'personal development').
Just personalize the system so that the leads go onto YOUR email list, and affiliate commissions go to your bank accounts.
DFY EMAILS (Value: 3,200)
Professionally Written Follow-Up Messages (Done-For-You)
The fortune is in the follow-up! That's why the 12 Minute Affiliate system includes MONTHS worth of professionally written done-for-you follow up messages! No hiring expensive copywriters, and nothing for you to write yourself.   You could easily pay a professional copywriter $40 -$50 or more (per email.) But with 12 Minute Affiliate, it's all included.
12 MINUTE SETUP
Copy/Paste Simple Instructions
(No Tech Skills Needed)
Our simple step-by-step instructions make it easy for even the newest online marketer to have the system set up QUICKLY. The fastest we've ever seen someone set the system up is 12 short minutes! But even if it takes you a little longer, you can still have it all set up BEFORE you go to bed tonight!
E-Z FUNNEL WIZARD
Create CUSTOM "On Demand" Funnels In Minutes
Similar funnel-building systems cost $97/month or more! And they're not as easy to use as the 12 Minute Affiliate funnel Wizard
With Funnel Wizard, you can create your own custom affiliate funnels in as little as 5 minutes.
No coding or copy-writing needed!
PRIVATE COMMUNITY
Private Facebook Community & Free Private Training
The free monthly trainings alone are easily worth $97/month. But when you add in access to a mastermind of members who are already crushing it, this feature alone is worth more than the price of the system! Now you can be in business FOR yourself, but not BY yourself!
DONE-FOR-YOU TRAFFIC!
As easy ss ordering A pizza
Traffic is the life-blood of your online business. And they have just made it easier than ordering a Papa Johns two-topping pizza.
Their easy traffic solution allows you to get targeted niche traffic in MINUTES (based on YOUR BUDGET). Just choose how much traffic you want, and they will take care of it for you!
My Final Verdict,
The 12 minute affiliate system by Devon Brown looks darn easy and it really is. If you're looking to make money from home with Clickbank especially, this program would work great for you.
Also, please remember that this is an email marketing course and you'll need a service like Aweber, Constant Contact, GetResponse and so on.
This might not be ideal in a long term scenario, like SEO, as many other business owners will have the same landing pages as you. In these instances though, a unique landing page can be done for a few more bucks by Devon's team of experts. You could also just edit the landing pages and make it your own.
Overall though, the 12 Minute Affiliate System is solid one. If I didn't think so, I would have never bought it. Be ready to put in the work.
Affiliate marketing with Clickbank is already your thing so buying 12 minute affiliate should be easy.
What get you most excited? The two tone bars? I love it so much. I just keep refreshing my page to see sales popping in. You're going to do good so don't sweat it. Take your time and follow the blueprint Devon gives you.
Another huge bonus that comes with the system is images, content email follow up messages or weird html/php codes. Thats all done for you free of charge. The only thing for you to do is send traffic to your pages.
One more thing. Clickbank pays out on time. Take a look at my recent income from Clickbank sales. These direct deposit directly into my bank account. These are from only one product and one niche. I am the first one to tell you that Clickbank products sell. You only need the right buyers.
Should you give 12 Minute Affiliate by Devon Brown a shot? Yes! It is newbie-friendly and the owner is down to earth and very helpful. Start today!
Accounts:
Basic account: 1 Niche – You choose one Niche from a list of top-performing markets
Gold account: Multiple Niche – You have to upgrade the basic account to get access to all Niche in the System.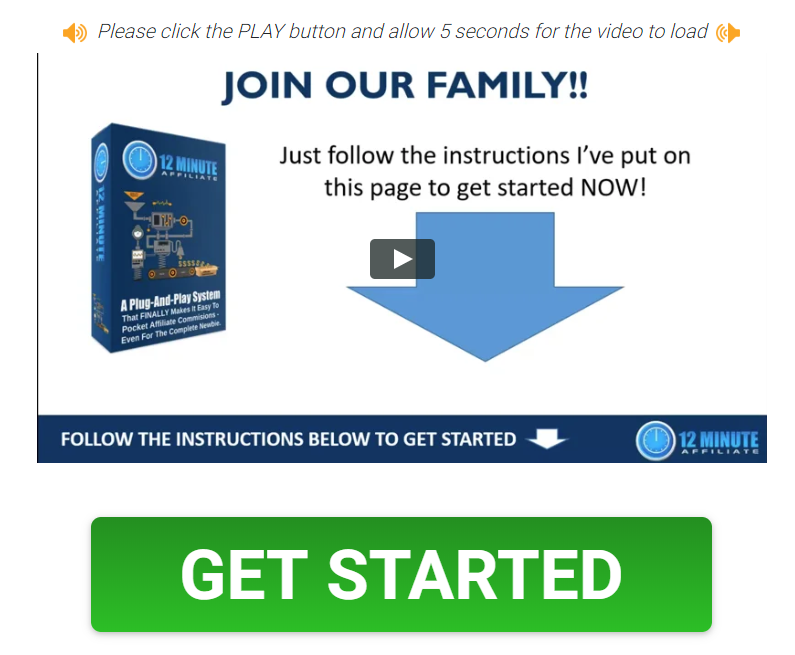 Have you used the course yet? If you have, share your experience so others can benefit. Also, drop your questions or comments below.