Looking for things to do while you are sitting home or what to do at home during the Caronovarius outbreak? The past two months have been crazy for people across the world. Within a month of being discovered, Coronavirus has managed to spread like wildfire and has impacted the everyday life of the people. Most businesses and offices are closed due to the lockdown to avoid the spreading of the virus. As much as we appreciate that, most of us are not used to being restricted to home and it is driving people mad because of boredom.
However, there are a lot of fun things to do when you are home. My first three were good but I decided to add 15 more And hey, you might not get such a long vacation again in your life! So, let us try to look at the positive side and rock this quarantine time.
Things to do at Home During Coronavirus Lockdown
---
Wake up Later Than Usual
You might think waking up later is not really an activity or anything. But this is a luxury which you might not be able to enjoy in your workdays. There is a pleasure in pressing the snooze button and sleeping just a little longer in your comfortable bed. Isn't it? How long has it been since you last have that gratification of sleeping a little longer?
To the couples out there- don't let your partner get up either. Pull them back to bed and have sweet morning time with them in the bed, talking and laughing. These small beautiful moments might have gotten lost in the hectic lives of yours. This is the time to rekindle those!
Eat Breakfast in Bed
The best way to start a slow relaxing day is by having breakfast in bed. You can cook a simple breakfast, beautifully lay it on a tray and enjoy by yourself in the bed. If you living with loved ones, why not surprise them with breakfast in bed. Your partner will be over the moon if you can cook him his favorite breakfast and wake him/her to it.
You can take it even further, given the tough times. Have a dinner in bed- dating styles and enjoy a romantic evening in the bed with your partner. You have all the time in the world and nowhere to run to the next day. So, what are you waiting for?
Sit and Just Do Nothing
Life has moved to such a fast pace that we longer have time to do nothing. Something is always there. It is either work, chores, errands, kids or relatives. Even when you are watching TV and trying to relax, you might be thinking about the tasks you are yet complete or what are the works you have to get done tomorrow. Let go of the compulsion to be doing something constantly.
In case you are wondering how to do nothing, here are a few ideas for you:
Watch a sunrise and observe how slowly your neighborhood comes into life.
You can something similar during sunset.
Take a long warm bath in a bathtub.
Just sit and observe what is happening around you or zone out from your surroundings to escape into your world of imagination.
Disconnect from your gadget in this 'do nothing' time. It is very calming and beneficial to your mental health.
Call Your Friends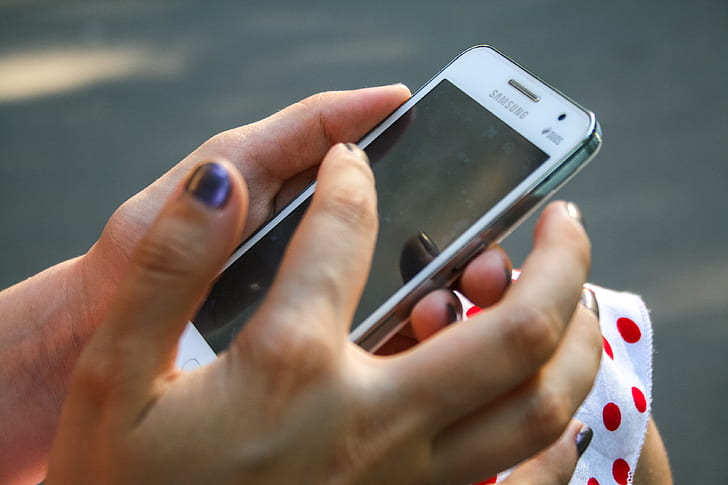 Remember your best friend in your college with whom you did those crazy things? Or those school buddies with whom you pulled a lot of pranks with? Maybe your office friends are feeling as bored as you are. When phones came, people no longer frequently met with their closed ones. With the internet and social media, there no one making calls anymore!
Hanging out friends is the best. You cannot do it in person due to social distancing. But what is stopping you calling a friend from the mobile which you are having in your hand right now? Better, do facetime! Some new faces will help to get out of boredom. And of course, it will be a great way to tell your loved ones that you still think of them.
It's Binge Time!
You remember all those series and movies that you wanted to watch but didn't because you were too busy? Well, you are not busy anymore, at least for a few days. You will not get a better chance to watch that series with 10 seasons ever again in your life! It is time to get those Netflix, Amazon Prime, and Hulu subscription and get binging. If you already have it, make the best out of it.
You can do a movie night with a theme like rom-com night with cookie dough, crime night with popcorn and so on. You can make a list of classics you want to watch and tick one by one off the list as you watch them. Or even better, try to finish an entire series within a day or two! It might sound crazy but why not?
Read Those Books
There are a lot of people who love reading books and buy books that they want to read but never get to it. If it sounds like you, maybe it is time to dust them off and get reading. Reading books takes a lot of time, but they can take us to a whole new world. You can slip away from this reality and into the story. Take that book and start reading!
Listen to Audiobooks
Audiobooks are an amazing option for people who love books but cannot sit with one for a long time. You can simply listen to the entire book while you are doing mundane tasks in your home. You can listen to them while you are cooking, tending to plants, washing dishes or cleaning home. They are just amazing.
Try apps like Audible, Google Play Books, Audiobooks.com and Kobo books. They all have a great collection of books from every genre you could think of. Better yet, you can get completely free audiobooks on YouTube itself. However, you won't get features like bookmarking, chapter navigation or sleep mode options like you get in those apps. Choose whichever platform you like and listen away!
Play Video Games
When video games became popular and more people started playing it continuously, many condemned it saying that it is was a useless addiction. Screw those people! Now the WHO has come out and told that video games are a great way to fight the pandemic. You can have fun sitting in one place and not go out anywhere! You don't believe it? Check this out over at business insider!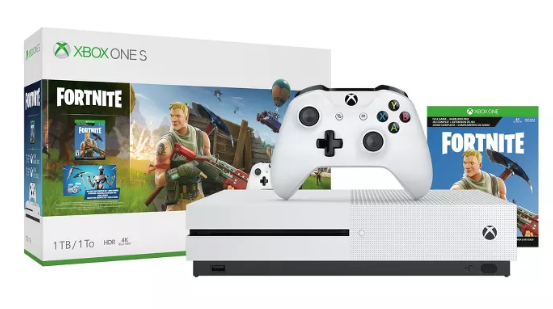 Since, now that it is a recommended way to fight coronavirus, no one can stop you. If you are looking for what to play, here are some suggestions:
Fortnite
Call of Duty
PUBG
Marvel's Avengers
Doom eternal
Online Ludo
These are just some ideas, but there are so many out there. With multiplayer games, you can have game time with your friends even during social distancing.
Make Homemade Ice Cream or Bake
Get into the kitchen and try your hand at making homemade ice cream. You can do something by copying an online recipe or better yet, get creative with the flavors. These days there are so many unthinkable flavors of ice creams in the shop. Maybe you might end up creating a whole new amazing flavor!
Another great option is to bake. Sitting simply at home, you would have already started growing your sweet tooth back. Bake a cake, cupcakes, cookies or even macaroons. Or you could try your hand at making bread. Bread is the highly recommended option considering that the lockdown is clearing out supermarket shelves. It could come in very handy.
Cook More Healthy Foods
This one is in stark contrast to the above but is perfect for people who have been wanting to adopt a healthier lifestyle. You might not have had time to eat homemade healthy food all the time before. So, sugar-filled cereals and processed food might have been on your plate more often than your likes. You can change all that now. You can also make a list of easy healthy recipes that you could follow on busy days.
Here is another interesting thing health-conscious people can do: learn to read the label in packet foods. It is insane how many harmful things we consume without even knowing it. Knowing to read the label and figure out what is what can help you eat way healthier.
Start an Online Journal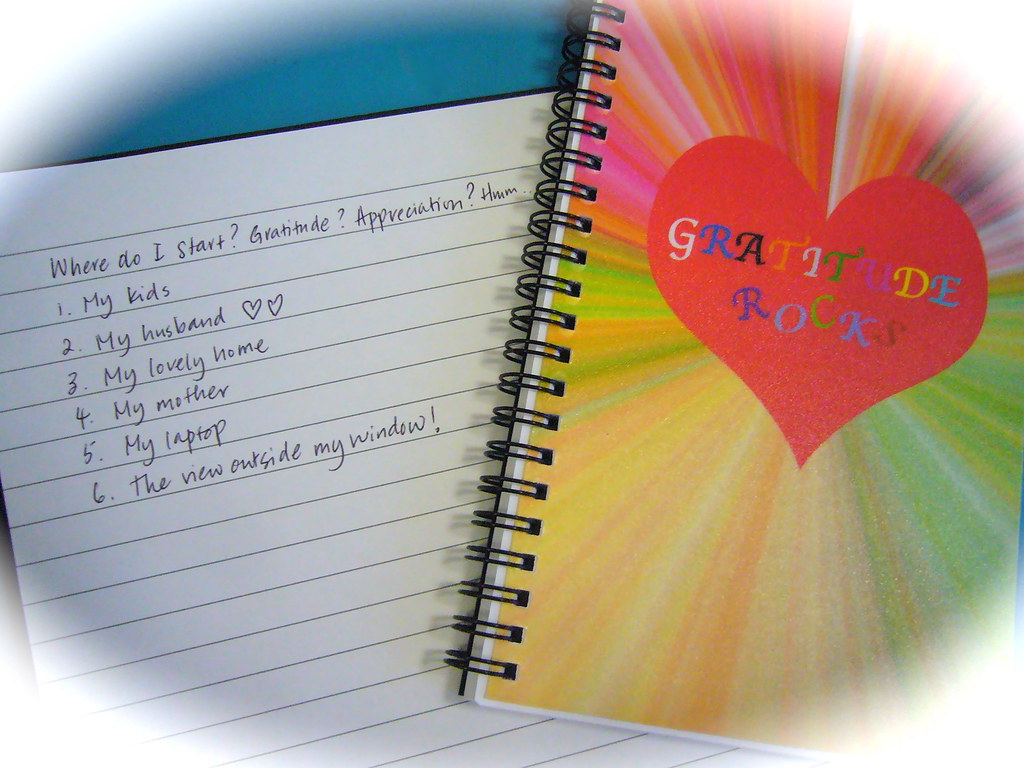 Or maybe an offline one. The choice is yours but either way, journaling has lots of benefits. It allows you to record your ideas, improve creativity and writing skills, helps you to self-reflect, and keep your thoughts organized. It is a great stress reliever too. Dumping your thoughts into paper or an online journal can clear your mental clutter. An online journal could easily take form using a free website.
Try a New Hobby
Answer this honestly, when is the last time you tried your hand at something new? If your answer is months or years ago, bad. If you cannot even remember it, worst. You might be missing out on so much if you are not trying new things. Being stuck at home you have a lot of time. Why not try something new?
There are a lot of hobbies you can experiment with within the comfort of your home: painting, crafts/ DIY, sewing, knitting, watch documentaries, learn a new language, do gardening, try writing, do yoga, learn cooking, attempt dancing, learn magic and more. There are so many options and it would be a shame if you don't try anything.
Start Writing that Book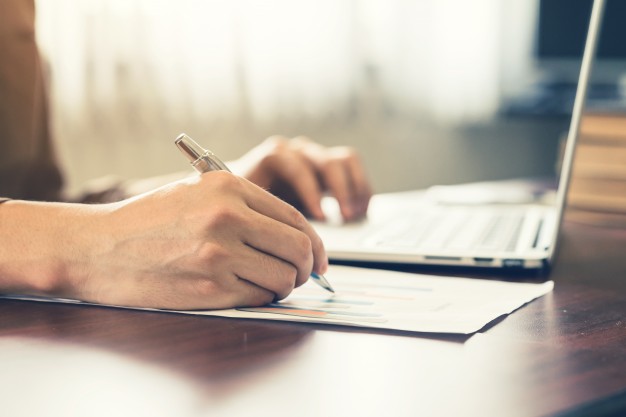 Have you ever wanted to write a book? If yes, now is the time to do it. If no, maybe you should consider it. You can write about anything like your own story, a fiction, or a how-to guide in the area of your expertise. Write just for yourself and don't even have to publish it. In case the book comes out very well and you think people might enjoy it, you can publish it without much cost in amazon. You will have a passive income stream by the time coronavirus lockdown is over!
Do Yoga
After all the ideas of things you can do without moving, let us look at some that will have you moving. Now more than ever you have to try to exercise or do yoga. Why? Because you are not doing even everyday movement you used to do before. Your already sedentary lifestyle is now closely related to sloth's lifestyle and that is not good for you.
Yoga is a great option to keep you flexible, fit and relaxed. There are so many video tutorials for yoga on the internet. Browse and pick something you like and get to it. If you want to spice it up, you can do some 14-day or 30-day challenge.
Do a Proper Guided Workout
With so much time at your disposal, this is the best time to upgrade your fitness game. Check out Shaun T for some great workout regimen. He offers courses, podcasts and much more on fitness and entrepreneurship. If you are not into the hardcore workout, he also has dance workout plans. So, you can just dance your way to fitness.
You can also invest in some great equipment to boost your fitness. Especially, a piece of equipment that can also be your fitness coach like the one by Peloton. With a screen attached to your equipment, you can work out with your virtual trainer from the comfort of your home.
An alternative for Peloton is NordicTrack's equipment which also comes with a screen attached.
Nordictrack Commercial-S22i Studio-Cycle
Share this article with others so that they can benefit from this too.
Stay home, stay safe.