Product: Partnership to Success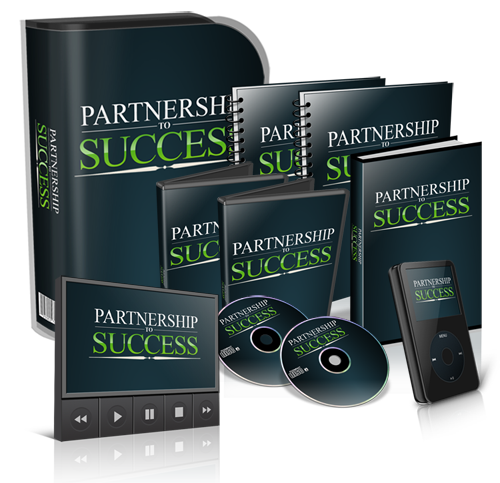 Price: $1/14 day trial – $197
Where to Buy: PartnersiptoSuccess.com
Guarantee: 60 Day Full Money Back
My Rating: 8.7 out of 10
Internet Marketing is the way forward. The whole COVID-19 situation has added fuel to the already raging fire of digitalization of everything. People have come to realize that many of the jobs done in traditional offices can be carried out from home. For all we know, some of the traditional jobs could become obsolete in the near future.
However, one thing is definitely growing faster than ever. Internet. There is no denying that. And people who understand and get on ahead with the trend are going to benefit from it and others will be left behind. Internet Marketing has helped many people establish an online business and make good money. For people who are new to it, there is one training program which I want to talk about:
Partnership to Success Review – John Thornhill
---
What is Partnership to Success?
Partnership to Success is a top-notch training program in the field of Internet Marketing.
It is created by John Thornhill, who is a digital marketing veteran and a success story.
For anyone aspiring to be an internet marketer or to start an online business of your own, the toughest part is the first step – the learning process. There is too much information online and many of these are in bits and pieces. There are very few holistic courses that give you all the knowledge you need and this is one of the best.
There are a lot of things that go behind Internet marketing and John Thornhill covers everything in this 12-month long mentorship program.
What and how does this course work?
---
This is not a course where you simply watch pre-recorded videos, take notes, and write a dumb test to get a certificate. Partnership to Success is a mentorship program that gives you practical training and a lot of tools to help you with your internet marketing success journey.
The blueprint for success in Internet Marketing is given to you in the following ways:
Weekly Easy to Follow Training Material: At the starting of every week you will receive training material either as audio, video, or pdf. All you need to do is go through these and apply what is taught. In case, you get any doubts you can contact John and clarify it.
Weekly Live Training Sessions: In these sessions, you will get to see the behind the scenes of John Thornhill's business. You can also interact with him and other students during this session.
Worksheets and Checklists: You will get these to make your tasks as simple and streamlined as possible.
Weekly Assignments: No amount of studying is useful unless you learn to practically apply those. Through your weekly assignments, you will learn to use what you have studied practically.
Witness Creation of Information Product: Information products (digital products) are a great way to make (passive) income online. You create them once and sell them over and over without any additional cost. John Thornhill will demonstrate to you how this is done.
Be a part of Partnership to Success Members only Forum: Everything is better with a community. In this forum, you can interact with your fellow students and other people who have achieved their success because of this program.
Who is Partnership to Success for?
---
This mentorship program is for anyone who aims to succeed in Internet Marketing. It is perfect for people who are absolute beginners or for people who have a decent knowledge of Internet Marketing. Even people who are already making money through internet marketing can benefit from this mentorship as so many tools and bonuses come along with the program!
However, John Thornhill does say that only people with the following should apply to his mentorship program:
Should be ready to put in hard work (at least 5 hours a week).
Should be patient enough to take up the 12-month mentorship program and are dedicated.
Have a burning desire to succeed.
Partnership to Success is not some 'get rich quick' scheme. It is a mentorship program that teaches you in-depth about Internet Marketing which is a real way to make money online. It takes hard work and patience.
This program is not for people who want to get rich quick.
Why you should join the program?
---
Many people who try their hand at internet marketing or online business fail because they lack the knowledge to carry out every single process of the business. They do not have a proper plan and they do not know the tips and tricks of the trade.
Partnership to Success Program serves all of these in a plate for you.
This is not a scam that promises you unrealistic results in a very short time for exorbitant money. This mentorship program is the real deal.
It is more like a proper college course than a crash course full of regular content. You get much more than theoretical knowledge in this mentorship. You will be building your internet business and creating your information product as you go through this course. And you learn it all from an industry expert.
There are not many other programs that offer these kinds of training and perks.
Bonuses you get for signing up in the program
---
As if the mentorship program itself is not enough, there are so many bonuses worth thousands of dollars that you get with the program:
You get access to John's subscriber base to sell the information products you create through this course and after!
John has access to 3000+ affiliates programs and you will get an introduction to them.
You get access to all the information products that John has created so far and those he might create in the future.
Free access to Facebook groups and private forums.
100 hours of extra training.
What does Partnership to Success cost?
---
You can sign for a 14-day trial of this mentorship program by paying just $1.
After the 14 days, you will be charged $197 per month for 12 months.
This might sound a little steep to you, but when you compare it with the college course it is very much affordable and has more value.
Alternatively, you can make a one-time payment of $1997 for the entire mentorship program (12 months) and save $368.
In case, you are not satisfied with the course, they offer a 60-day money-back guarantee. No questions asked.
Pros and Cons of Partnership to Success
---
Pros:
It is a one-on-one mentorship program where you are taught by the expert of the field. It is not a regular online course.
Great reviews and so many success stories from people who have taken this mentorship program.
It provides you with a lot of information, resources, and tools that will benefit you even after the 12-months.
Access to private forums and Facebook groups.
It comes with a lot of bonus materials.
60-day money-back guarantee if you are not satisfied with the program.
Cons:
The length of the program is 12 months, which could seem like a long time for many people.
The program is costly.
You have to be regular and dedicated. While it is flexible to an extent, it is not completely flexible.
That's all for the Partnership to Success review. I hope you found this useful. If you did but you wanted to try something less expensive that delivers the same and better result long term, check out Wealthy Affiliate. We offer top-notch training to aspiring entrepreneurs who want to establish a profitable business online.
You can also take a look at my review where I give 26 reasons to individuals thinking about joining the Wealthy Affiliate training program but are still uncertain about committing.
PS. Wealthy Affiliate is not as costly and you will learn how to build a successful online business.