Sociomate Instamate Review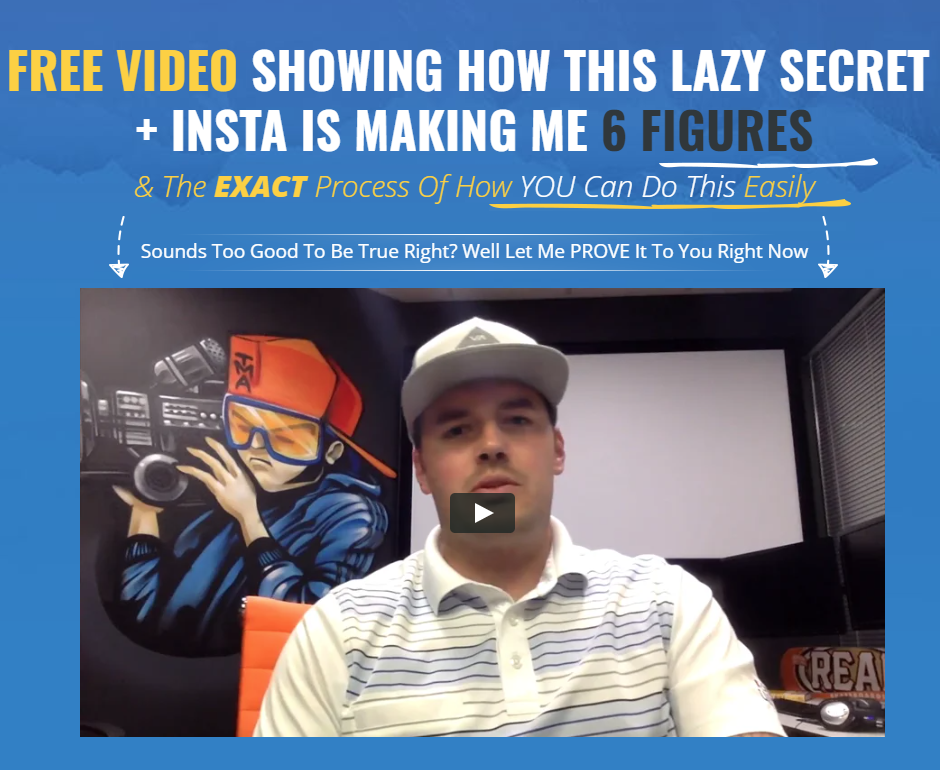 Name: Sociomate
Website: https://sociomate.io
Price: 67 month/ $497 one time
Owner: Luke Maguire
Overall Rank: 8.9 out of 10
Social Media has become one of the fun ways to make money online today. With millions of people active every minute, the potential to make money from social media platforms is huge. One platform that is gaining high popularity these days is INSTAGRAM. And SOCIOMATE is a software that is going to help you make money through Instagram EASILY!
Instagram to Make Money Online
Instagram has grown into the most popular social media platform in the past 5 years. According to HootSuite, Billion people use Instagram every month and around 500 million people use Instagram Stories every day!
The popularity of Instagram has given rise to new careers: "Instagram models" and "Instagram Influencers". These are people who use this visual platform to share their modeling pictures or share content in a niche to attract the audience. Once they have gained a good number of followers, they can use the platform to drive traffic to their website or do sponsored posts for other brands and make money… A LOT OF IT!
Kylie Jenner charged $1.2 million for a single post on her Instagram! You can start making money as soon as you cross a few thousand followers. So, the question is, how do you start getting followers?
What does it take to get followers on Instagram?
The Instagram algorithm is straight forward: the more you are present and engage on the platform the more exposure you get.
But there are a lot of things that go behind a simple principle:
Regular posts and stories.
Use of popular hashtags to attract an audience.
Impressive content that makes people want to follow you.
Content that goes viral.
Engaging with the audience through likes and comments to build trust.
Sending DMs to your potential customers.
All this can be very tiring and exhausting. You have to get at every day and keep doing it to drive traffic.
So, what if I tell you that there is a software that will make this entire process so DAMN EASY?
Sociomate to the rescue:
SOCIOMATE is a software that will make you INSTAGRAM SUCCESS and earn you 6 FIGURE INCOME!
Yes, it is true. And all of this traffic is going to be Organic Traffic: Actual people on Instagram unlike the fake followers (bots) that are offered by many people out there.
SOCIOMATE is going to help you become an Influencer not by 'buying' your followers or by driving people through 'Paid Ads'. Rather it is going to make your work of posting and engaging easy so that you can increase your Followers yourself but with much more EASE!
What is Sociomate?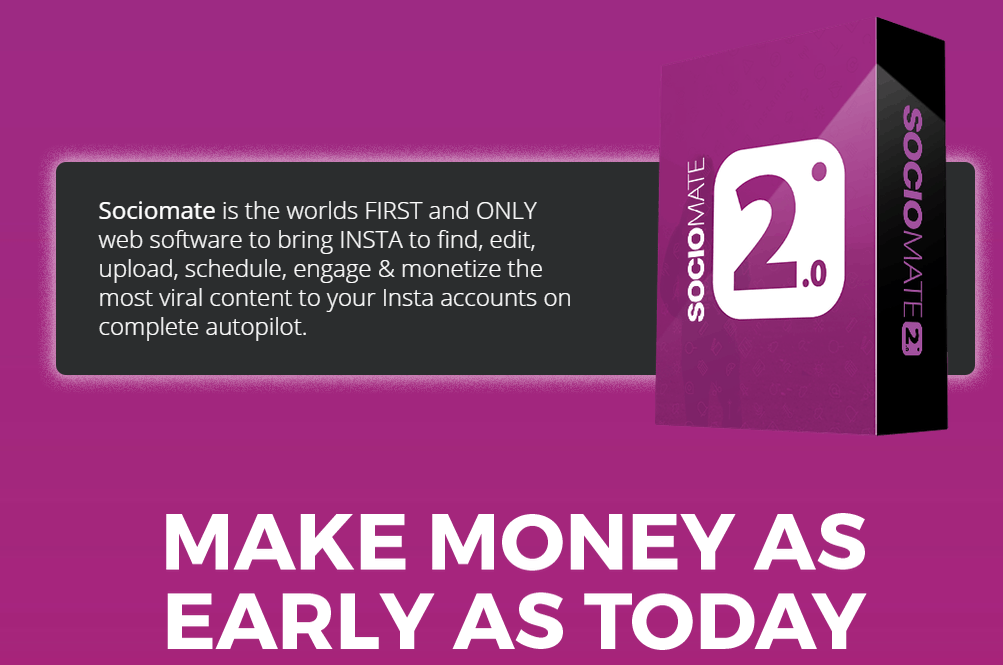 SOCIOMATE is a software that allows you to post, schedule, comment, message and share viral content all in one place. The software aims to make it easy for you to use and leverage Instagram to make 6 Figure income.
For example, hashtags play a key role in your posts to get more attention and views. However, it takes a lot of effort to find the most popular hashtags in your niche and then add them to your posts. To add to your burden, trends change, and the popularity of hashtags keep changing with it. So, have to keep doing your research regularly to stay on top of your game!
Isn't that time-consuming and irritating work? SOCIOMATE allows you to find top hashtags in your niche by a simple search and you can simply copy-paste these hashtags to your post.
HOURS OF WORK reduced to SECONDS!
Features of Sociomate
The product created by Luke Maguire has some power-packed features in it!
Manage your Instagram from Desktop
Instagram is a mobile app. Even though there is a desktop version, you can barely do anything with it. This makes it highly inconvenient to manage Instagram. But Sociomate allows you to manage your Instagram from your desktop and do a lot more than you can do through phone!
Schedule your posts and stories
Instagram doesn't offer an option to schedule your post, which means that you have to get back to the platform and construct a post from scratch every time. With Sociomate – Instamate, you can batch produce your content and schedule it ahead for months at a time.
Makes sharing viral content easily
Do you know which accounts gain followers quickly? Curation pages! They don't even have to create the content of their own. SOCIOMATE makes the process of finding viral content and sharing it in your page effortless.
You can preview your grid before posting
Aesthetics plays a great part in visual apps like Instagram. But you cannot check how a post looks in the feed before posting it. But with SOCIOMATE you can do that.
You cannot succeed in any field if you are not watching your competitors. You have to quick to adopt the successful strategies of your competitors and avoid the ones that fail. With Sociomate, watching your competitors becomes much easier.
Helps you make 6 figure income
With the help of tools provided by Sociomate – Instamate, the process of getting organic traffic and followers will become a matter of a few clicks for you. You don't have to spend hours every day to get there. Once you get all those followers, you can drive them to any website or affiliate links and start making a lot of money!
Direct message or comment to engage with your target audience
Trust with your audience is built through constant engagement. The more you comment and send direct messages to your audience the better you connect with them. Sociomate allows you to do all of this from a single dashboard.
If you can start building followers and make money this easily, why should you stop with a single Instagram page or account? With Sociomate software you can manage and monetize multiple Instagram accounts from one place.
Sociomate Price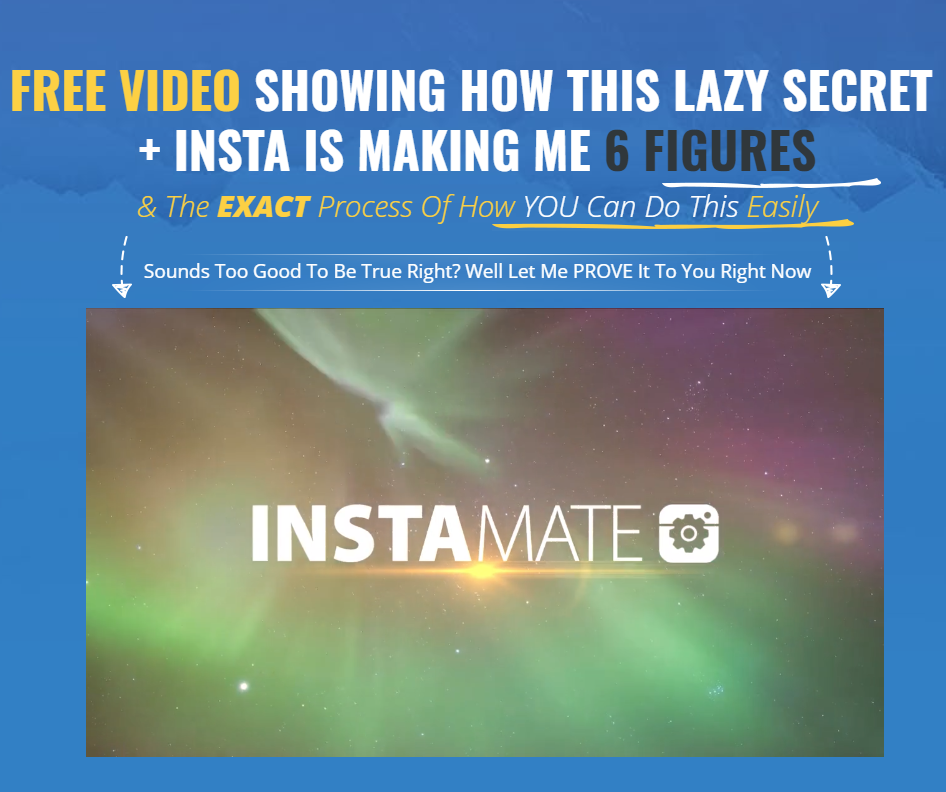 SOCIOMATE offers two types of packages: Monthly subscription and One-time purchase
If it gives you 6 figure income has it promises this rate is completely justified.
There is also a 14-day 100% Money-Back Guarantee if you do not like the software.
They offer a 200% money back if you use this software for 60 days, work with their support, and still don't like the product!
For more information and to purchase the software, head to the official website: