Affiliate marketing is, without a doubt, the most sustainable online business option. For people who do not know much about how to build websites, create content and subscribe to affiliate programs it might be hard to figure everything out. So, there are many platforms that provide a one-stop solution for aspiring affiliate marketers to benefit from and Solo Build It by Sitesell is one of them. Let us jump right into the Solo Build It (SBI) review so that you can know whether it is right for you.
What is Solo Build It?
Affiliate Marketing business involves a lot of inputs. You need to be trained to know how to do it, buy a domain, host it, create content with relevant keyword and optimize it for the internet, monetize your website and so on. There many companies that provide these services separately. However, this makes it complicated and hard to handle.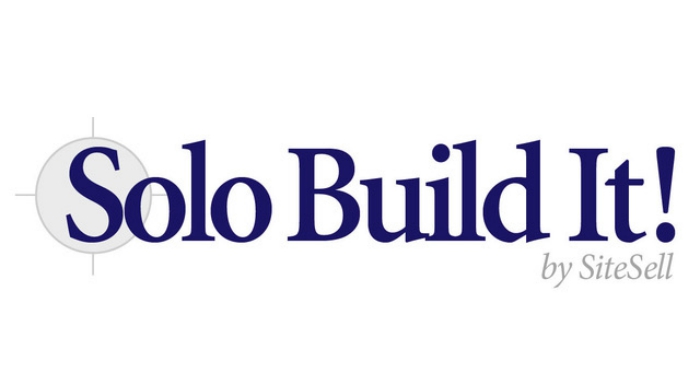 Solo Build It makes affiliate marketing easy for you by providing training, the required tools and the support need for you to start and grow your affiliate marketing business. Sitesell calls Solo Build It as a solopreneur incubator. They have all the tools you need and you don't have to approach a third party at all.
Is Solo Build It a scam?
NO. SBI is not a scam.
Sitesell was founded back in 1997 and it first started selling books on how to run an online business. In 2001, Sitesell launched Site Build It, which was a platform that allowed people to build a website and create content all in one place.
In 2017 Site Build It was rebranded Solo Build It as we know it today. Sitesell told that the rebranding was to establish them as an online "business building" platform and not just a "website building" platform.
Surviving 20+ years in the market does not happen if they don't provide any value. Especially in a market where it is not hard for new people to enter.
How much does SBI cost? What do you get from SBI membership?
SBI runs on a membership basis where you pay a monthly fee of $29.99/month to access all their resources. If you are willing to pay for a year upfront, you can get it for $299. This is a pretty sweet deal cost-wise when compared to other similar platforms.
Training by SBI
The first service offered by SBI is training. It is designed as a 10-day course and is called the Action Guide. Absolute beginners can learn everything they need to for becoming an affiliate marketer through this course.
The course is structured in the following way:
Intro: The 10-DAY BIG Picture
DAY 1: Master the ALL-Important Basics
DAY 2: Develop Your Best Site Concept
DAY 3: Brainstorm More Profitable Page Topics
DAY 4: Investigate and Plan Monetization Options
DAY 5: Refine Your Site Concept and Register Your Domain Name
DAY 6: Build a Site That Gets the Click!
DAY 7: Build Free Traffic From a Variety of Sources
DAY 8: Develop Relationships
DAY 9: Know Your Visitors
DAY 10: Monetize — It's Time!
Now, don't get fooled by the title of the 10th-day lesson. You will not start making money on Day 10. It is probably going to take a few months to get things started. However, by the end of this course, you will have sufficient knowledge to start your business.
The structure of the training here has one advantage over other platforms: It is easier to follow. Other platforms like Affilorama or Wealthy Affiliate have a lot of coaching material but it is not as streamlined.
Tools by SBI
There are so many tools available for you on their platform. They have their keyword research tool called Brainstorm It, SiteDesigner for templates, Business Center to handle your affiliates, Site Builder to create your website, Traffic center to manage your traffic and so on.
The major drawback is that the platform does not use WordPress and instead uses tools created by them completely. So, any experience and knowledge you gain for building a website in SBI will be useless outside of it. SBI's platform is also not that user-friendly.
SBI does compensate for the drawback by giving you a plethora of tools like an autoresponder, social media tools and more for a very reasonable price.
SBI's support
When you are running a business online you might encounter a lot of troubles like technical errors in the websites or you might not know how to do something. So, support is essential for a solopreneur to keep his website up and running.
You can get all the help you want very quickly through their 24/7 support. There is also a forum where you can get answers from your fellow affiliate marketers who use SBI. However, this forum is not very active these days.
The business model of SBI
SBI has a clear-cut business model for you that according to them is all you need to follow to have a successful affiliate marketing business online.
It is called a CTPM model.
C stands for Content
T stands for Traffic
P stands for Pre-sell
M stands for monetizing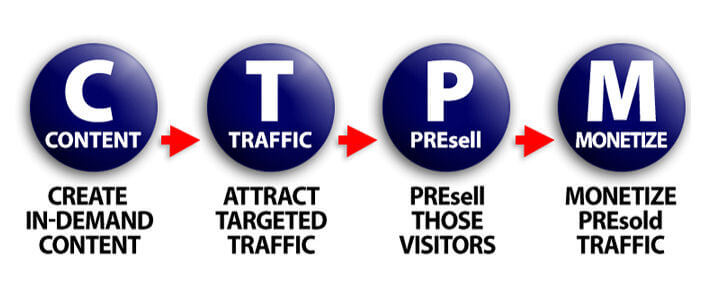 This four-step process is a pretty basic one. It starts with creating great content for your website. The good content you create will drive traffic to your website.
Once you start receiving eyes for your content, you should start building trust among the audience. If your website gains your visitor's trust they will be converted into buyers and you start to make money.
While this still is possible and could be true, it completely leaves out the concept of marketing your website online to drive traffic through advertisements.
Pros and Cons of Solo Build It
Pros:
Their training is great. It is well structured, easy to follow and easy to get through.
They are very affordable. $29.99 per month is an amazing deal when you compare to other services like Wealthy Affiliate and Affilorama.
They offer a 90-day money-back guarantee in case you are not satisfied with their services.
They have all the tools you need in a single platform to run your affiliate marketing business.
24/7 support is pretty good and very helpful.
Cons:
They do not give you any free trial or free membership that is found in its competitors.
Their member community is pretty much inactive these days. Many members have complained that they no longer get their questions answered in the private forum.
They still use old testimonials to promote their platform.
The designs and templates provided by SBI are outdated and do not match the modern-standard. As a result, you might end up building an ancient-looking website that your views might not find attractive.
SBI's website is not user-friendly and it is hard to navigate. This can be overwhelming for beginners.
It is hard for you to switch your website from SBI to other hosting as Solo Build It uses completely different tools than what you see in WordPress. This way you are indirectly forced to stay with SBI.
They only focus on free and organic traffic.
The Verdict
Solo Build It is definitely one of the cheapest of the affiliate marketing platform available that delivers. If you are looking for the cheapest workable option, then Solo Build It is for you.
However, if you are looking for something more than the cheapest option, you should check out other alternatives before picking the platform.
#2 Affilorama
Going through what these platforms have to offer will allow you to make a more informed choice.
I hope you found this Solo Build It review useful. Happy Affiliate Marketing!