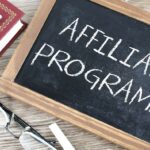 Affiliate programs are a dime a dozen and many companies today offer some kind of referral program. But the word affiliate often gets a bad rap. In some cases, people think its all a scam but they are misinformed.
What they don't realized is that the affiliate marketing business is a billion dollar a year industry.
The average individual don't understand what affiliate really means or how they can benefit from this lucrative business. They can literally provide affiliate offers from the comfort of their home using nothing more than a computer, a phone or tablet.
It gets even sweeter when the very toaster oven sitting on you kitchen counter could potentially bring home more money in one month than a whole year salary.
It sounds far-fetched but it's completely possible. Affiliate programs are alive and kicking and the companies you buy from on a daily basis will give you the opportunity to make some extra money while you sleep.
What is an Affiliate Program?
An Affiliate program is a referral program offered by a companies, like Walmart, Amazon, Bloomindale, Shopify, Bluehost, Clickbank, Ebay, Volusion, GetResponse, Aweber, Unbounce, Fiverr, that allows anyone who apply and are accepted to make a commission or commissions on a sale at a particular set percentage or dollar amount. To earn a commission the person who sends a qualified purchase has the right to earn a commission on that sale.
There are no limits on how much money can be made from an affiliate program. It is encouraged to make as much money as possible. The more buyers are sent to the vendor website that make a purchase through their affiliate link the more the person sending the buyer traffic will make.
Affiliate programs are also found in affiliate network and an affiliate manager is provided. This person is your go to for high performing affiliate offers. They will also offer marketing tips, best recurring commission products and conversion rate for a product or service.
Where Can You Find These Affiliate Programs?
Affiliate programs are all around you and these simple steps which I am about to show will produce a ton of high paying affiliate offers at your finger tip.
We are going to use Google to find these affiliate programs. Head over to google and type a product you are thinking about selling promoting. You can also go straight to the company you are thinking about selling for.
First: Google search.
Go to Google and type in Toaster Oven "affiliate program". What you should see is similar to the image below depending on where in the world you are living.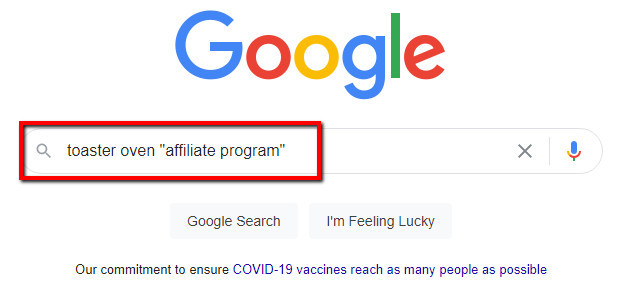 This search will give us exactly what were are looking for and a few other things. But the quotes (" ") tells Google that is what we need to see and nothing else. After that, simply click the search button or enter on your keyboard.
Results: Affiliate Program "toaster oven"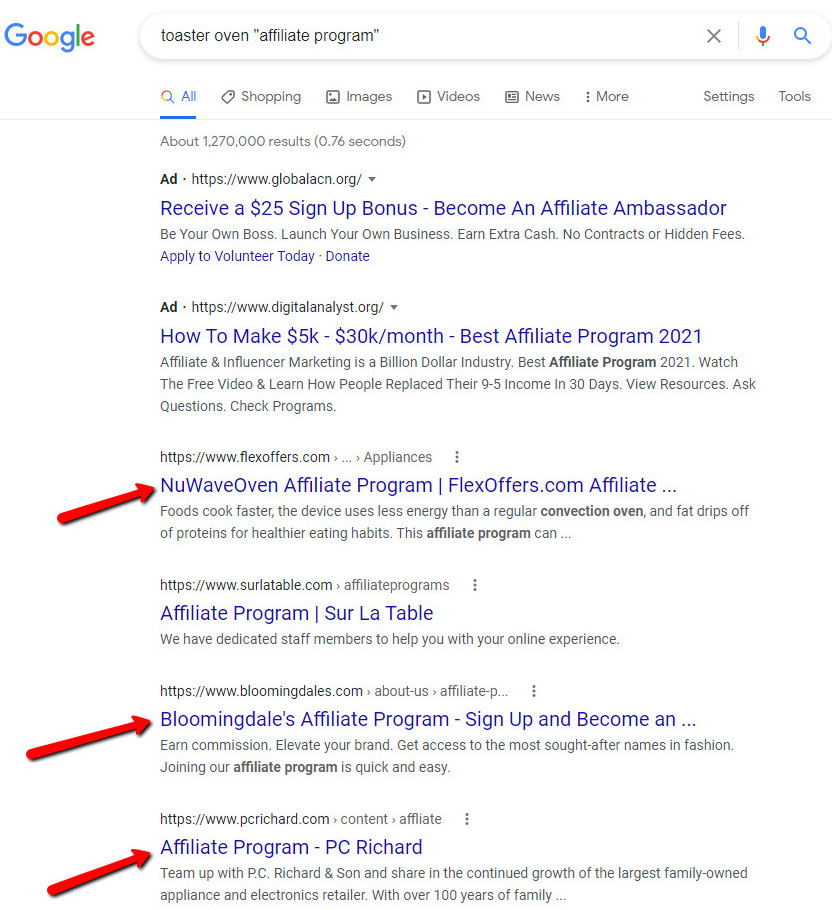 Our results on the first page returned three companies. We can see PC Richard and Son affiliate program. We also see Bloomingdale's affiliate program and we the NuWaveOven affiliate program respectively.
All of these programs are available and should be open to you if you live in the United States of America.
NuWaveOven Affiliate Program: NuWaveOven sells a number of different products. They are prices well and everybody needs a toaster oven. The microwave is slowly falling out of favor so people are navigating to toaster ovens because they are safer and emit no radiation.
You could also access NuWave Ovens to promote via Amazon associate program. Amazon is the worlds most popular associate program offering immediate access to millions of products. The approval process is easy and perspective applicants can expect to get approved within minutes.
Applicants interested in promoting NuWave Ovens and other product categories must visit Flexoffers to apply.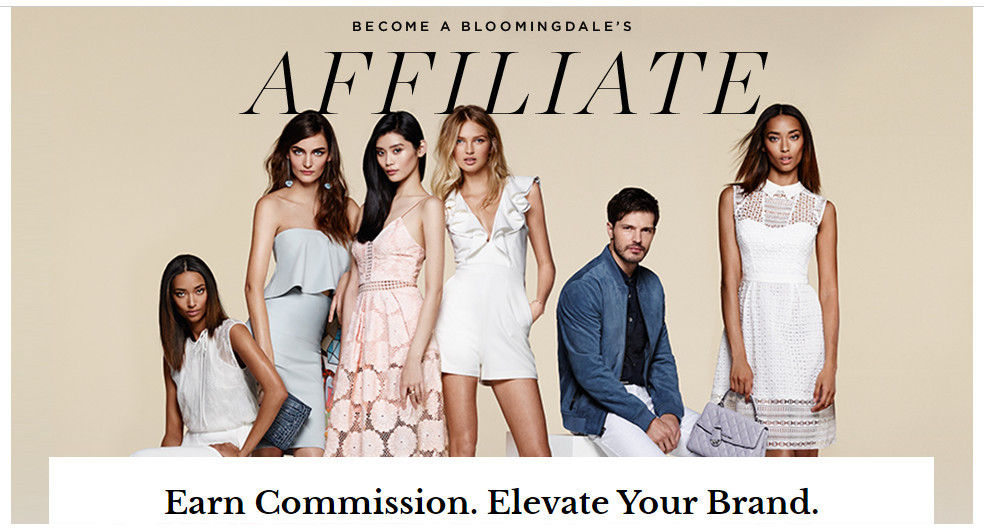 Bloomingdale affiliate program: This programs is open and they "strive to be like no other store in the world, and this extends to everything they do, including our affiliate program. Each time you refer a customer to Bloomingdale.com, and they make a qualifying purchase, you earn a commission. It's that simple.
The program is been offered through Linkshare Rakuten advertising and payout threshold is $50.00. This means that you have to make at least $50 for a check to be sent to you or deposited into your bank account.
You could also be paid via PayPal. Your product categories will be limitless and the potential to make money is boundless. All you have to do is send qualified sales and you get paid.
If you love fashion, love fashion and you love Bloomingdale, then this could be your next side hustle.
Before we go onto the requirements, I wanted to show you another way of finding amazing affiliate programs that pay well. The method here is to use the company or brand.
In this demonstration, we will use USAA Credit card. Everyone wants a credit card especially young adults. It they offer good rates and low fees then they are very attractive to these audiences.
USAA Affiliate Program – Credit Card
The credit card market is solid. It is what we call evergreen and the reason we say that its because it is forever in demand. The need for credit cards grows each year and there is no end in sight.
Payouts in this market is good and with USAA its even better. You can expect to get $25.00 a lead. There is nothing to buy all they have to do is fill out a form detail. These forms usually ask for full name, address, and so on.
The target market for the USAA Credit Cards are retired service members. They not only supply credit cards but a full range of financial products including mortgages, insurance, auto insurance, checking accounts, health insurance and more.
USAA Credit Card affiliate program metrics
Commission Rate: $25 per lead
EPC or Earn Per Cost: $60
Cookie Duration: 30 days
The programs is been offered through Cj or Commission Junction.
What Are the Requirements
The requirements for getting accepted into an affiliate program of your liking will depend on the country you are currently living in. Most will require that you have a social security number, or visa versa, your info can be verified, access to a bank, money exchange entity like stripe, PayPal or you are able to receive a paper check.
Affiliate Networks will actually call you and verify some information based on what you entered into their application. They will ask you questions like how much traffic you're looking to send their way, what is your marketing strategy and how long you've been a publisher.
Affiliate Network Companies like CPAWay, Max Bounty, Peerfly, PeperJam, may ask for a website. rest assure that many do not care about it but you should try to have your website already build before applying. Don't know own a website or how to build a website yet? Go here to learn how to build your own website for free from scratch.
Why don't they really care about a website, because they usually provide an affiliate tracking link to the user. This tracking affiliate link will be unique to you only and records every activity from that link.
If you love fashion, you are new to affiliate marketing, and you want to lean how to effectively make money from affiliate programs, I recommend you checking out Wealthy Affiliate. This training program was design specifically to teach individuals how to promote affiliate offers and make money from it consistently.
How and When Will I get Paid from Affiliate Programs?
Every affiliate, you, or publisher, is paid based on how much money you bring into the company per payout per item or service. You will receive a payout on a schedule day of the month or every two weeks or every 15 day like Amazon if you meet the payout threshold. If you don't you're not getting any money.
Don't love fashion? Try to promote other physical or digital products. You can expect to get paid every two weeks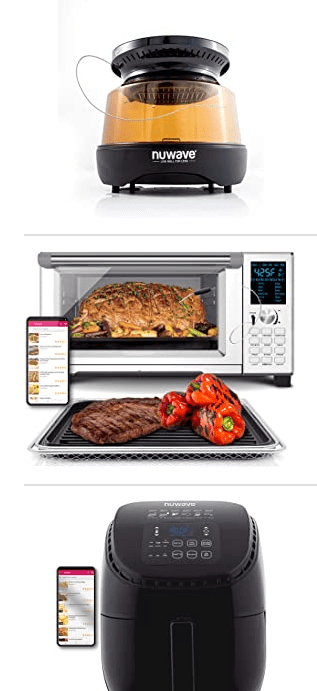 promoting digital affiliate programs from a company called Clickbank. You'll receive a check or payout directly into your bank account. Monies can also be sent to a PayPal account if you have one.
Each company has their own affiliate payment schedule and each will have a threshold payout amount. The lowest I've come across is $15. I am sure there are offers that payout even less but today I haven't found any yet.
The goal is to find the product you like and find an affiliate program that you can join to promote that item or multiple products from that vendor. Amazon Associate Program is a one stop shop for products, tools and fast approval but they suffer from the one thing we all dread. Small commissions!
Amazon have reduced their commission structure drastically in the middle of the pandemic. For that reason, it has become less attractive to affiliate marketers. There are many other programs that pay higher commissions and shorter pay period.
Before the conclusion, I didn't mention cookies or cookie lifetime. To ensure a sale is credited to you companies use cookies to keep track and to make sure that if the buyer does not buy on the day you send the traffic you will still benefit from your hard work.
What they do is using a piece of code to remember the traffic you send. Some cookies will last 24 hours, like amazon's, some last 15 days, some 30, some 12 months and some lifetime.
Lifetime cookies are sweet. This means that if the person goes back two years after, you'll still get the sale credited to you. It simply means it never goes away.
When you are selecting a product to promote, make sure to not only look at the payout, commission dollar amount but also the cookie duration.
What are some Positives About Affiliate Marketing & Programs?
What's not to like about it. It offers complete freedom and the income you generate are tax-free. However, you must remember that the tax man want's his cut so put some away for April 15 to report your earnings to uncle Sam. If you live in the united states and its territories you must report it.
Each companies will send a W9 to the IRS and you'll receive one. This is how they know you are making money and if you don't report it you could be in big trouble. On the flip side, if your earnings is below $600 within a year, you do not of the report this income.
People who promote affiliate programs are considered independent contractors or sole property. You are a business person and you have a business. All or some of your business expense can be deducted so keep that in mind. While I am not a tax person, please see a tax professional for explanation and clarification.
Another positive is that there are thousand of affiliate programs available and you're not shackled to one. You can sign up to as many as you like and make as much money as you want.
There are plenty of support and good high quality training to help you build a profitable affiliate business.
What are Some Negatives About Affiliate Programs and Marketing?
It is often perceived as not a legitimate method to make a good living at home online. People tend to look down on affiliate marketers but this only occurs because of a few bad actors. I can tell you one thing that this is far better than MLM aka multi level marketing. That my friend is a total sham!
Another negative is most people who join this profession don't make any money. In fact, the majority of people who try their hands at promoting an affiliate offer fail. The failure rate is super high. I believe that because it looks so easy people don't take it seriously. Making money with Affiliate programs is easy the trick is to be consistent and don't quit.
The more you ride a bike the better you get at it and soon your become a pro at riding. It's the same with this business. You have to be focus, persistent, stick to one thing at time and don't quit.
Next is low paying merchandise. In the fashion market, you'll find some of the lowest percentage. Also, the most popular are notorious for low paying programs. The worst is travel. You need a ton of traffic to make good money with travel affiliated programs.
How Will You Make Money From Affiliate Offers?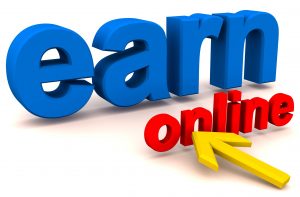 The way to make money from affiliate offers is by promoting the offer to people who are looking to buy them. You will need your affiliate link, mention earlier, a website and traffic that you have to pay for also know as Pay Per Click or free. Free traffic is in abundance on Facebook, Instagram, TicTox, YouTube, blogs, forums, membership sites and many other social media platforms.
Payed traffic is available from one or more of these top 7 marketing traffic source, Google Adwords, Twitter, Microsoft Advertising/Yahoo, Facebook, AOl, and many others. The goal is to have a marketing budget when considering PPC or Pay Per Click traffic.
The goal is to get as many people to buy a product or service from you or fill out a form for the credit card offer talking about from USAA. Your website will be your method of delivery. Without a site built to target your audience, you won't make much money. There are others ways around it. You could simply use a re-direct link instead of a full blown WordPress site.
In today's world, the thought of making money without a website is a no go. You may not need it right away but in long run it is necessary.
Conclusion
While you may be new to affiliate programs and affiliate marketing, it can be a lucrative business venture. The attitude you should have when thinking about promoting affiliate products is to take it seriously and treat it like a business.
Although it is a side hustle, making it your primary source of income is doable. You must find the right offers and align yourself with reputable companies. Apply to in-house affiliate programs as well as affiliate networks. Promote products that have a high preserve value and services that people will benefit from.
Also, if you use the product it will be an excellent selling point. Remember to not limit yourself to one company but find offers that pays well and that offer marketing tools to promote their products.
The sky is the limit when it comes to making money from affiliate programs. The trick is to do it better than your competitor. If you love fashion, desire training, get it. Don't try to go it alone. Wealthy Affiliate is an amazing affiliate marketing training course. Check it out to become a super affiliate.
If you love fashion and enjoyed this post, or have any questions, feel free to ask below. You can also post your thoughts in the comment section. I would love to read what you have to say.
Until next time, happy affiliate marketing to you.