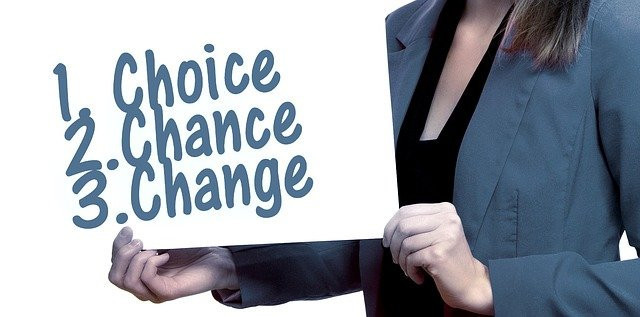 The worldwide web is overflowing with make-money-online opportunities. Some are great, some good, and countless others are literal scams.
But for the most part, the internet is safe and its now the preferred destination to shop, pay bills, find a date, sell products, services and more. 
All these factors makes creating a successful affiliate marketing online business possible today and a real online money-making side hustle. People are spending money online! 
This is one of the many reasons I decided become a publisher instead of doing ecommerce. It was popular then and its still achievable now with hard work and dedication. All I need to do is get my affiliate link in front of these buyers.
In this article today, you're going to find out some of the reasons why I choose to go with affiliate marketing as a means to generate an income at home instead of eCommerce. In fact, affiliate marketing is highly profitable and is one of the legitimate ways to earn money from home. You should do the same!   
Reason #1 High Commission Payout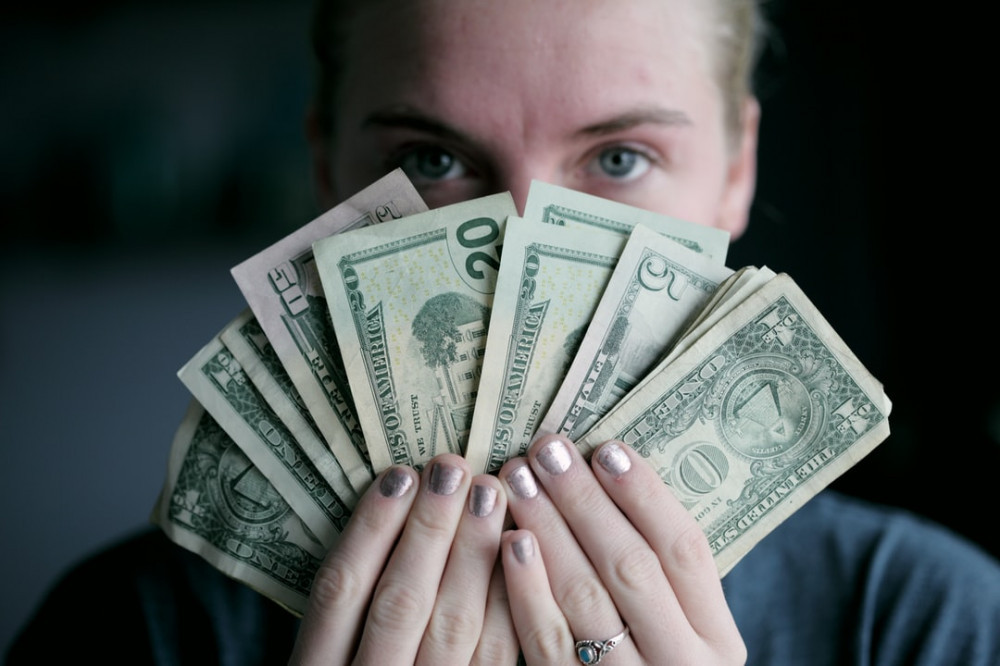 The highest possible commission payout I've come across is 100%. This means the vender will pay me or you one hundred percent in commission upfront of the purchase price. It only requires a qualified lead or a sale.
You won't find many companies that do that but they are out there and we can help you with that. 
If you're into real estate and you have a relationship with a few brokerage firms, Voropro is offering 100% to the real estate agent or broker for referring them to their subscription agent service. The company is paying out $100 to date. 
Another high payout company/network is Clickbank. The products for sale here have some of the highest payouts in the industry. Many vendors are paying out 30% to 75% to their publishers. 
Reason #2: 1000's of Products to Make Money Online Today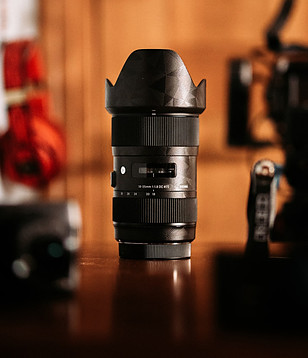 The affiliate marketing industry has thousands of products to promote to make a nice weekly or monthly commission from. Amazon alone has millions of products in their inventory and a person who signs up and gets accepted into their amazon associate program will have access to almost all. 
They now have unlimited products and services at their disposal and you can make commissions on all products and services that have a percentage payout. There are a few that have $0 so stay away from those. 
We all know that Amazon is popular and people trust their marketplace. It will be easy to find something to sell. 
Once shoppers see the Amazon logo or sell by amazon on your website it's a fast and easy sale.
The categories are also limitless. As a publisher, you could sell tools, digital products, books, software, physical goods like shoes, handbags, watches, Rolex, cameras, baby products, electronics, home and garden items, bathroom products, HVAC products, Electrical Equipment, sneakers, and dresses, and countless others, 
Whatever you can think of, there is an affiliate program for and one you can apply for freely.
Reason #3: Many Companies to Partner With for Free
If you can think of a problem or problems, there is a solution for it and a company that's providing the fix. That company will have an affiliate program to help them sell more or get its product to a wider audience. 
There are 100's of companies waiting to partner with you. These establishments have made it easier to find them by joining affiliate networks. These network housed companies that want affiliates like you and me.
It's almost always free to get into these networks but some do require people to have some experience. Here are a few companies on the top of my head.
These are some of the top affiliate networks in the industry today.
Clickbank
CJ
Shareasale
Rakuten
FlexOffers
Maxbounty
Awin
Avangate
As you can see, your options are wide and full of opportunities. Each of these networks has different approval criteria. They also pay out differently and the commissions vary as well. 
You can expect to receive as little as 1% to 20% of physical products from Amazon. On digital products, commissions are more generous. Publishers can expect to get anywhere from 30% to 75% commission on average. Clickbank is one of those companies that offer mostly digital products and it's a very popular destination for beginners.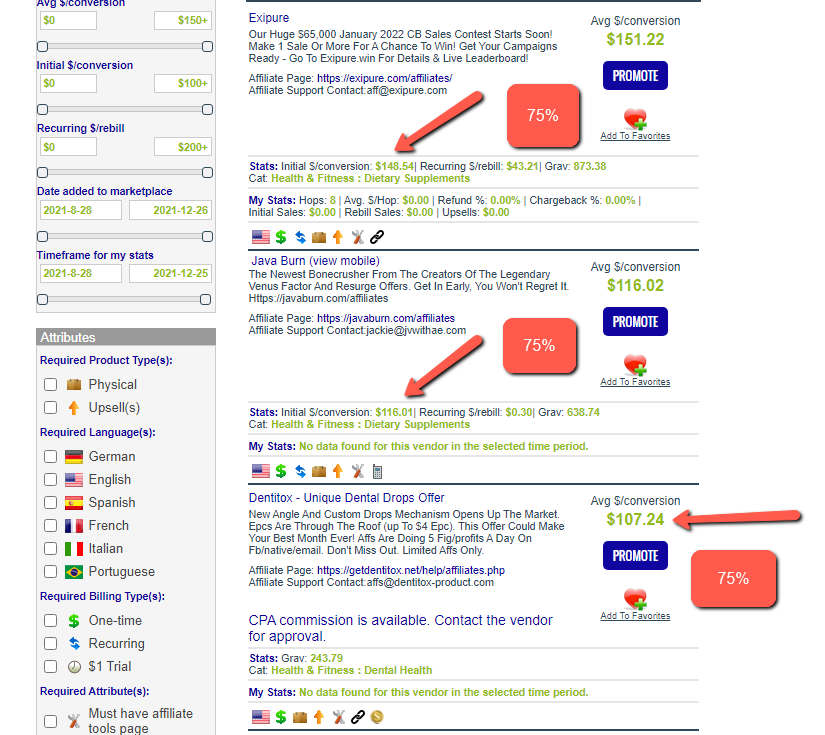 Also, website hosting companies like HostGator and Bluehost pay out well too. They offer $50 to $75 for each qualified web hosting sale. Note – It's advisable to get a little knowledge about how to promote affiliate programs before signing up with any of the companies or networks mentioned above. Get affiliate training Here.
Reason #4: The Affiliate Marketing Process Was Simple
The affiliate marketing process is very simple. As mentioned earlier, payouts are high, thousands of products are available to promote, and many companies are ready to give us a link to go and share their product with the world.
It is simple because all you need to do is get someone to buy through your link. The link they give you will track everything. It will track all your sales and what products were bought. 
You'll be credited with all valid sales that were made through your link.
Some companies don't even care if you have a website or not making the signing up process even easier.
Reason #5: No Products to Purchase or Storage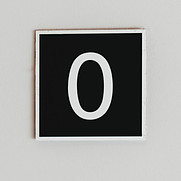 The publisher model does not require us to buy any products. All the products that we promote are available to us at no cost. We also don't have to store products in our basement or a warehouse. This is the beauty of affiliate marketing. 
Let's say you are interested in life insurance, I don't recommend it for beginners, there's nothing to buy here. All you have to do is get your affiliate link or ad banners to start promoting.
But if you're into electric space heaters or electric bikes, then amazon would be perfect for this market. Again, nothing to buy here all you is the link to the product. 
Can you see why it just makes good sense to become an affiliate marketer? You can be one too and make great money part-time or full-time.
Reason #6: I Don't Have to Deal With Customer Support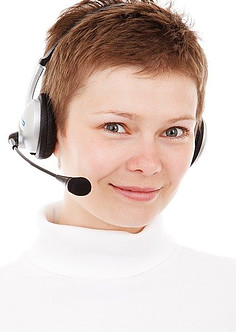 This is crucial. When you have to deal with customers, it takes time and a lot of resources. It's not for one person you need a whole team. Problems with later shipping, stolen packages, returns, refunds, fraud orders, chargebacks, are not handled by us publishers.
These are taken care of by the vendor. If you choose to work with Clickbank, Amazon, or even Fiverr, customer service is not yours. All you are responsible for is sending qualified buyers to the product page.
Not handling customers is a beautiful thing. What do you think about that?
I can tell you that we all enjoy this business and when it comes to product issues we're not responsible. The best way to ensure the product you're promoting is to make sure it pays a decent commission rate and it's a popular item.
We tend to talk about evergreen items. These are products that are needed year-round and not seasonal. If you do this, you'll always have a business.
BONUS: #7 Reason – Affiliate Managers
You do not get a dedicated affiliate manager with the Amazon associates program. What you get is affiliate support. Amazon has massive amounts of content in its associate program for you to read. But in some instances, we do reach out to them. All the information you will ever need is located on the Amazon Associate Resource page for your viewing pleasure.
To get a dedicated affiliate manager you'll have to signup and get approved for Maxbount, Flexoffers, and Awin. The managers are there to help with questions and guide their affiliates towards making money. it is their job.
They also spill the beans on hot selling offers. Their job is to help make your promotions more successful so use them. 
Conclusion
These were my reasons for becoming an affiliate marketer. What will yours be?
I've given you a glimpse into a world with tremendous growth and room for you. There is no doubt it can seem overwhelming but with the right partners, your trajectory upwards is insight.
we've all been where you are today. I have read many web page, watch hours of YouTube videos, jump on a few gurus' email lists and try to learn affiliate marketing that way only to find out it takes more than that reading emails and watching videos. You need a system and a winning process. 
You will have people around you. The ones who have been and teaching others how to become successful. At any given time someone is there to answer your questions. In fact, there are 100's of people just like you learning and going through the Online Entrepreneur Certification course by Wealthy Affiliate.
This Starter 5 Course 50 Lesson Training is available to you free today. It is essential and is the foundation to how affiliate marketing works and become successful.
Do you feel like a winner already?