The world of affiliate marketing is becoming more and more popular every day and there is no end in sight. It's lucrative, simple and affiliate marketing is a 12.0 billion dollar industry worldwide. (findstack) In this articles, we're going to be discussing how much does it cost to become an affiliate marketer. While there is no set figure, you'll get a good idea on what to expect.
Now is a great time to start an affiliate marketing business because its easier than previous years to get started and people are getting comfortable shopping on the internet. With all these factors in our favor, affiliate marketers make up a strong percentage of the ones driving the sales, making excellent commissions and you can position yourself to get a piece of the action.
How much does it cost to become an affiliate marketer?
It does not cost anything to become an affiliate marketer. What matters is becoming a successful affiliate. You can pay nothing and watch YouTube every day until you have a good idea of how this business work but there will always be a missing pieces to the puzzle. 
Its the same reason college cost money. The information that you need to become a doctor or lawyer or even an artist is not for free. It propriety and the only way to get it is to pay the asking price. 
Its the same thing when trying to start your affiliate marketing journey. All the good stuff is hidden and its only shared in small groups and online learning courses. Some are inexpensive, and some are really high in overall cost.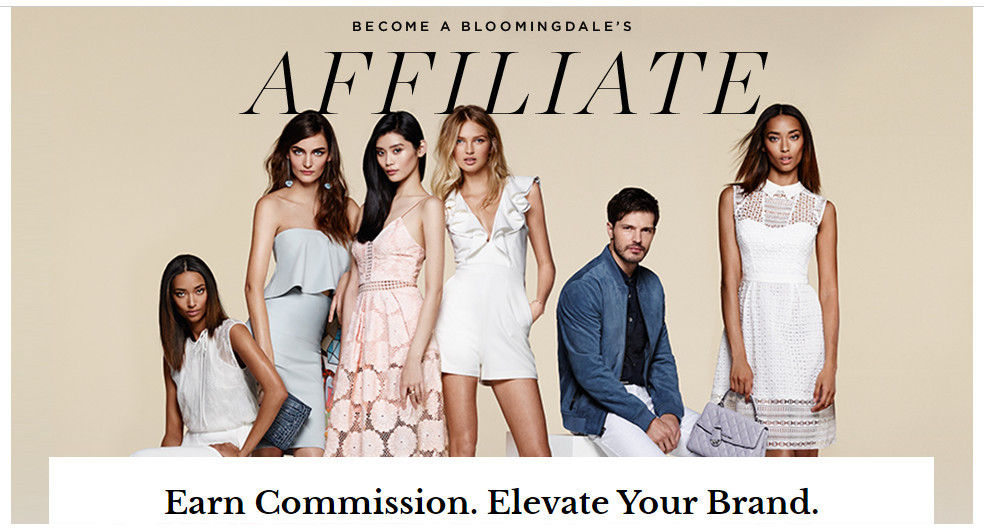 Today we're going to look at 5 companies that offer affiliate marketing training. To start this business you'll need a few things/tools. These are a website, content, products and traffic. If you've never created a website before, don't worry. You'll know how to build your own website in less than a week. 
How to become an affiliate marketer for free?
Before we get into the paid portion of this article, we're going to focus on the free option and while this could be ideal for someone on a low budget, it's not always the best in the end. What may end up happening is that all your hard work could vanish without warning. You also don't really own the website and everything could vanish without any explanation.
The process of attempting this route is simple. You first must decide on a market you would like to enter. Once you have that in mind, narrow down your category and choose a product.
Next, get yourself a website here and start adding content. Your content must be relevant to the searcher. How would you get the content or ideas to write? Do basic keyword research using this tool and based on the level of competition you could then target these keyword phrases for your articles.
Watch my keyword research video below.
After you've done the keyword research, get content on the site. You could write it yourself or hire someone to do all the writing for you. Its recommended that you create the first 15 to 20 article by yourself. 
By doing this, you'll understand your niche better and writing becomes easier. Next add privacy policy page, contact page, about us page, and affiliate disclaimer page. These pages are sufficient for now. 
You want to make sure these pages are up to stay in compliance with the venders, Google and the FTC.
All your pages are up and content is up now its time to share your site and get someone to make a purchase.
The free way is to share your affiliate page or links on social media. When you do that, you'll attract many people who are interested into your site topic. Your site content should be helpful in nature. Do not create salezy pages because nobody likes to be sold to.
Your website should be shared via links and through YouTube videos. Instagram, twitter, TicTox and Facebook is hot these days so sharing your site should get trust, traffic and sales. 
Do you feel this is something you can do on your own?
Most of us took the free option and it took us a long time to see success with affiliate marketing. It's not something I recommend because of the length of time it takes to see any real result. Another setback I faced was trying to do this Affiliate marketing business without a website.
Its not possible to get any real success in affiliate marketing without a website. You need a site!
Now that we are done discussing the free option, continue below for the 5 paid option with cost estimate and a mini course description.
5. Paid Affiliate Marketing Programs – Cost Estimate and Description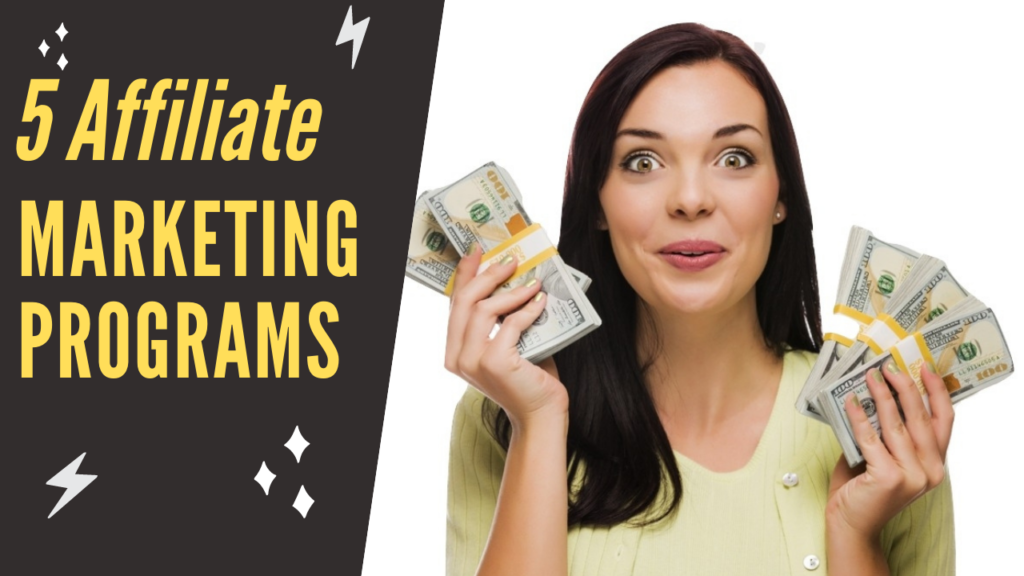 1. Authority Hacker
First on our list is Authority Hacker. This program is by two friends and it offers a comprehensive training in building profitable affiliate sites that makes at least $4,000 to $5,000 a month. Authority Hacker was founded in 2014 by Gael Breton and Mark Webster. There focus is all things marketing and they teach everything related to the topic.
The price starts around $997
30 day refunds policy
2. The Affiliate Lab by Matt Diggity
Matt Diggity affiliate marketing course offers takes a beginner from scratch to making their first dollar online. His course is focus oriented and is beneficial for all levels. Matt stated Affiliate lab in 2009 and he said "he has tested everything" and put it into a blue print that you can follow. 
The price starts around $997
No refunds policy
3. The Project 24 Income School 
Project 24 was stated by Jim Hamer and Rickey Kesler. The program is focused on a step by step approach in building profitable niche sites and YouTube channels. All members will have access to their members only Podcast where they share the latest technique in SEO, online marketing and monetization.
Watch and learn from videos and podcast and the community. There are currently 265 training video's, 174 podcast and 96 new lessons just added in the last 3 months.  
This course is open to all levels of affiliate marketing and most countries around the world. 
The price starts around $449 for the first year and $249 after if not cancelled.
30 day refunds policy
4. Passive Income Geek
Passive Income Geek was stated by Morten Storgaard. With 13 years of experience under his belt, he shares his knowledge in PIG affiliate marketing course. Morten passive income system is available to beginners and anyone who wishes to learn affiliate marketing.
"I build website to earn money as passively as possible" a quote from Morten. 
You'll be able to build a site from scratch and cover all areas of affiliate marketing. Watch and learn – 15 hours of video lessons. Some course highlights are choosing a profitable niche, picking the right domain for your affiliate marketing business, setting up your website, content creation, and monetization. 
The price for this course $299 for the first year and $99 after
30 day refunds policy
5. Digital Worth Acamedy 
Digital worth or digital worth academy was founded by Andrew Anson for beginners looking to start their affiliate business. This is 12 years in the making and experience with a step by step plan for making "income producing and affiliate authority websites".
You'll learn how to earn/work towards $100 a day of income in 1 hr a day. The training is similar to the others mentioned above and does offer SEO tactics. What strikes me is the simple site structure and layout. Its a blog style format that does not need a wiz to figure out and readers looking for your product will enjoy.
Every wondered if you can make money with Amazon?
Digital Worth Academy is amazon focused for earning affiliate commissions.
The cost of this course is $997 regular
Today's price: $797
60 day refund policy
BONUS: Wealthy Affiliate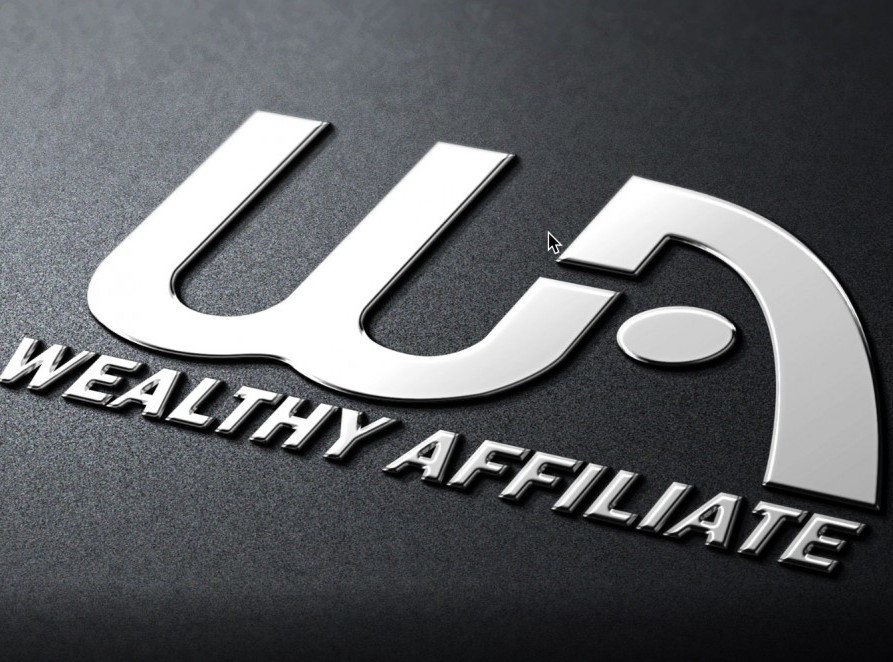 Wealthy Affiliate is a Canada based company with more than 9 years in business. It was founded by two friends Kyle and Carson to show others how to earn money through affiliate marketing and Pay Per Click advertising . 
Soon after, search engine optimization was added and the company continued to grow into what it is today. This training program is for individuals looking to become successful affiliate marketers.
The focus is turn your passion into a thriving online business. WA program is open to all levels and wealthy affiliate offers some excellent benefits that others do not at no extra cost.
All members receive free website builder and hosting, access to the training for 7 days free, live chat so you can talk to actual members, view success's, security package and free SSL certificate. 
Some program highlights:
Weekly and daily video classes, LIVE CHAT, build up 10 websites, built in keyword tool, research, website development, site support and much more.
Wealthy affiliate is an great choice for beginners. 
The cost of this program is $0 for the first 7 days and $49 monthly (Premium) or (Premium Plus) at $99 monthly. 
Cancel any time
Conclusion
With the options present, I hope I was able to answer your question about how much does it cost to become an affiliate marketer. If you're a beginner, welcome to the wonderful world of affiliate marketing. 
The affiliate opportunity is exciting, profitable and stable. There are 100's of companies at the ready to partner with you to drive sales and pay you handsomely for your efforts. The fun part for me is coming up with new ideas for business when I am in my car, on the bus reading the news paper, in my kitchen, outdoor cutting my yard and more. 
The pay is great and I can't see myself doing anything else to make money from home online.
You'll be able to do the same and get paid.
All the featured programs in one way or another teaches affiliate marketing for a flat fee or a monthly subscription. You should be in good hands with any of these affiliate for beginners course but the one I am recommending for you is Wealthy Affiliate.
What do you envision yourself doing this time next year? Reading about it or be an Affiliate Marketer??


Please share your thoughts below and if you have any questions feel free to ask them below using the comment section.